February 27, 2020 – Cumby Police Sgt. Ray Embro arrested 20-year-old Tristan Lee Allman of Dallas at 11:50 a.m. Feb. 27, after finding a bag containing suspected cocaine, Xanax and a marijuana pipe in his vehicle during an Interstate 30 west traffic stop.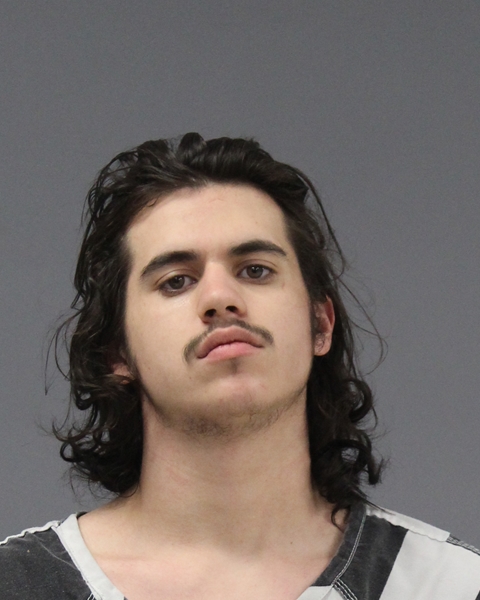 Embro said the beige Oldsmobile caught his attention as he was walking back to his patrol vehicle from another traffic stop at mile marker 110 on Interstate 30. The driver allegedly committed traffic violations when he illegally passed Embro.
Embro reportedly caught up to the Oldsmobile around mile marker 108 on I-30. While talking to Allman, Embro reported smelling what he believed to be a marijuana odor coming from the car. Suspecting Allman to be engaging in criminal activity, Embro detained Allman and conducted a probable cause search of the car, the CPD officer alleged in arrest reports.
Embro alleged finding a small bag containing a white powdery substance suspected to be cocaine, two yellow pills suspected to Xanax and a multicolored marijuana pipe. Allman was placed under arrest. He allegedly had a plastic bag containing marijuana on him. The car was towed and Allman was taken to jail for possession of less than 1 gram of a Penalty Group 1 controlled substance, according to arrest reports.
Allman remained in Hopkins County jail Thursday morning, Feb. 27. His bond on the felony controlled substance charge was set at $5,000, according to jail reports.
If you have an emergency, dial 9-1-1
The Hopkins County Sheriff's Office is located at 298 Rosemont Sulphur Springs, TX 75482. You can reach them for non-emergency matters at (903) 438-4040.