Report from SSHS FFA Advisor John Holland
Jan 25, 2020

It has been a busy few days for the SSHS FFA Chapter who took their projects to the Ft Worth Stock Show. We had 3 students, Wayne Hinton, Tripp Smith, and Matti Smith, showing 5 Holstein heifers last week at the Ft Worth Dairy show. All did very well in some of the biggest classes in the breed! In addition, all 3 of the kids caught a calf at the Ft Worth Calf Scramble! That is a major honor, and each received a $500.00 certificate to go toward purchase of another dairy heifer to show next year. In addition, we had 3 Ag Mech students, Austin Crouse, Haydan Keller, and Oliver Yanez, who exhibited a deer blind that they built.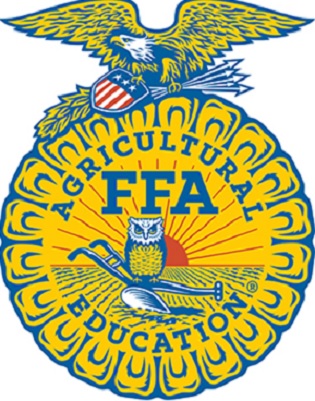 Now, starting January 25, we have 7 students showing 7 Beef heifers over the next 3 days. John-Robert Mason is showing his shorthorn Saturday at 8am. Jace Mayers and Maurie Flecker are showing their Beefmasters at 1pm. Savannah Allen will be showing her Hereford tonight around 5 or 6pm. In addition Alex Flecker will hopefully get picked to Scramble on Saturday at the Ft Worth Stock Show. On Monday January 27, Coen Bell will show his Simmental Heifer, and Cash Vititow and Blaine Allen will be showing their Brahman Heifers. Some of these students will appear on the KSST Good Morning Show on Thursday January 30 at 8:15am to share some of their experiences. Tune in on KSST 1230AM, listen to live stream on ksstradio.com, or watch on Cable Channel 18 TV.
During the first week of February, Coen Bell will be returning to Ft Worth with his steer. Also during that week we will have a group of Ag Mechanics students traveling to San Angelo for another project show. It is a busy month for all Ag teachers across the state as we kick off the Spring Stock Shows and judging season! And locally, please don't forget that our Hopkins County Junior Market Show and NETLA Sale will be Thursday February 27th through Feb 29th in the Civic Center arena. Till next time, see yall on the road!