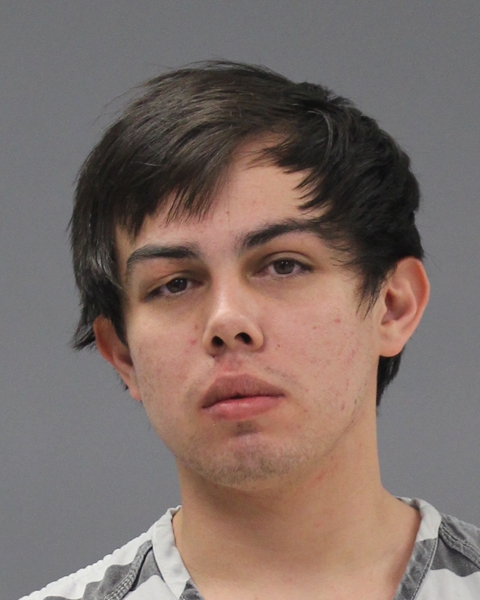 A 20-year-old El Paso man was taken into custody at 11 a.m. Jan. 7 at Hopkins County Courthouse after being assessed punishment on a controlled substance charge, according to jail reports.
Caleb Evan Ashley was scheduled to appear in district court Tuesday, Jan. 7, during the 9 a.m. session for a sentencing hearing on a Jan. 12, 2019 manufacture or delivery of more than 400 grams of a Penalty Group 1 controlled substance.
Ashley was one of three El Paso residents arrested near mile marker 130 on Interstate 30 on the charge Jan. 12, 2019. Texas Department of Public Safety troopers had stopped their vehicle for a traffic violation, and found four black tape and cellophane wrapped bundles of suspected heroin in an aftermarket compartment in the battery, DPS official alleged in arrest reports. Overall, the suspected heroin weighed 4.45 kilograms. He remained in Hopkins County jail until April 28, 2019.
He was sentenced Jan. 7 to a commitment in an  Intermediate Sanctioned Facility, according to arrest and jail reports.