December 10, 2010 – White Castle has initiated a voluntary recall of a limited number of frozen 6-pack cheeseburgers, frozen 6-pack hamburgers, frozen 6-pack jalapeno cheeseburgers, 16-pack hamburgers, 16-pack cheeseburgers for the possible presence of Listeria monocytogenes.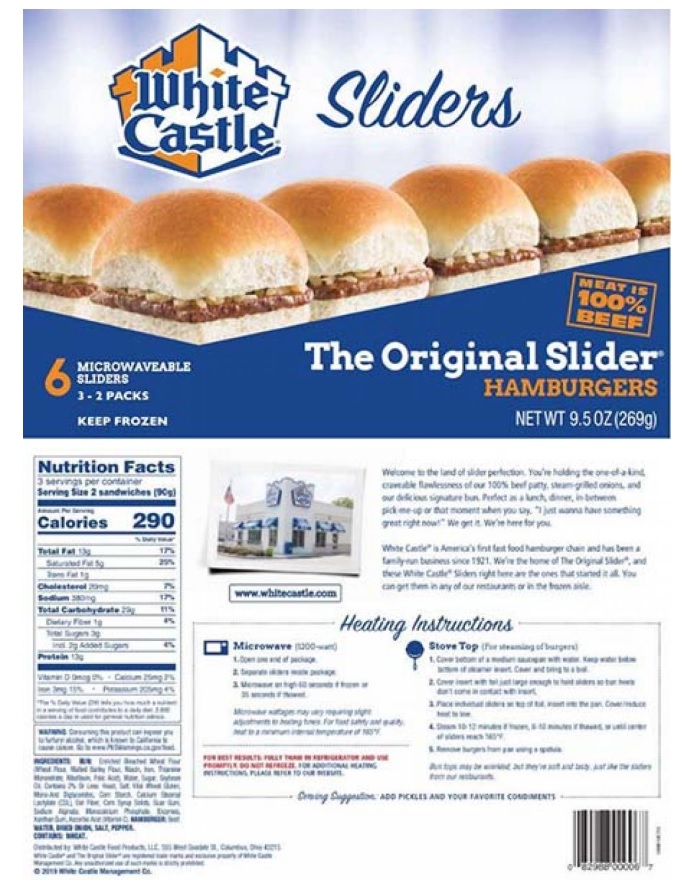 The voluntary recall will impact product on shelves at select retailers with best by dates ranging from 04 Aug 2020 to 17 Aug 2020. Any product with these dates on shelves is presently being removed. Any product with a best by date before or after these best by dates is not included in the voluntary recall.
To date, public health officials have not reported any illness associated with these products, according to the company and FDA announcements.
White Castle conducts frequent and regular quality assurance tests. A recent sample conducted by a third party laboratory of its frozen sandwiches from one manufacturing facility showed a presence of Listeria monocytogenes, halting any shipment of product to customers. Since the problem was identified, White Castle has not shipped any product from this facility to customers. Following rigorous safety testing protocols, all impacted production runs have been identified for destruction.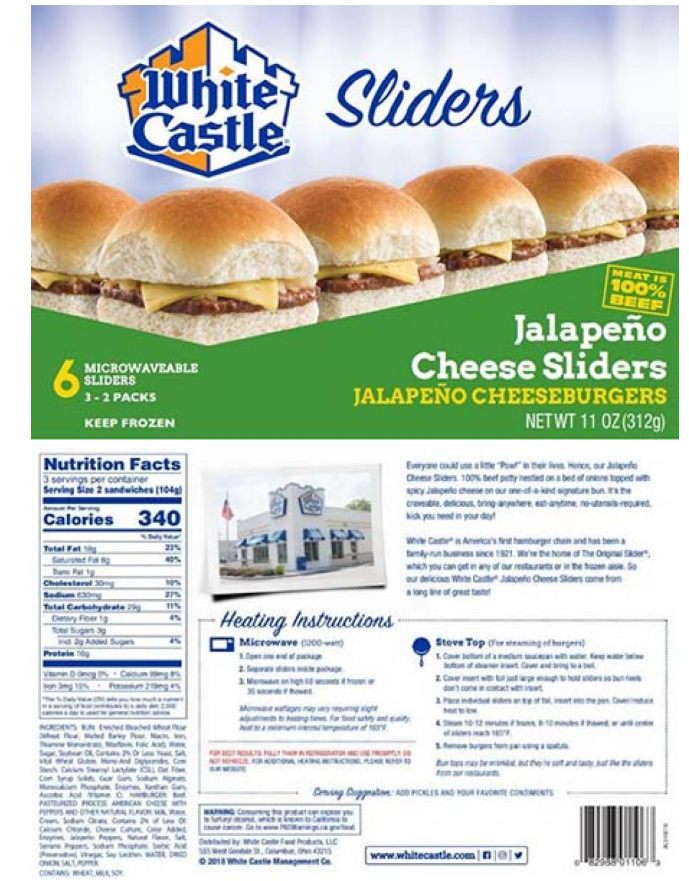 White Castle is taking the following actions at the facility where the problem was identified:
Intensive sanitation and cleaning with guidance from outside food safety experts.
Aggressively elevating already strong food safety testing and manufacturing guidelines.
Conducting comprehensive testing to confirm no presence of listeria in the facility. "This voluntary recall is precautionary and is the right thing to do," said Richardson.
Customers who may have purchased any of the products indicated (product codes listed below) are urged to dispose of them or return them to the store where they were purchased for an exchange or full refund and to consult with their physician regarding any medical questions.
Customers may also contact White Castle at 1-800-843-2728.
White Castle frozen sandwiches are sold in rectangular cardboard packages and the code date is located on a side panel.
A complete list of recalled products may be viewed on the FDA announcement page