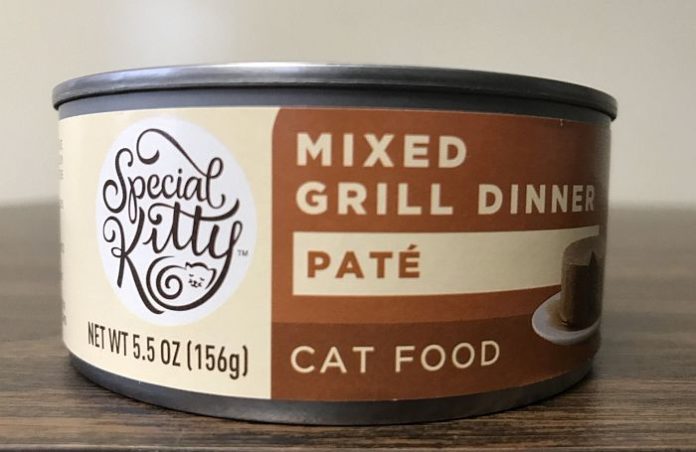 Before you feed your cat that special canned treat, check to make sure it's not among the lots of Special Kitty brand grilled pate that was recalled today.
JM Smucker Company, in the recall announcement, identifies the cause of the reall as "health concerns potentially associated with ingredients believed to not meet the Company's quality and safety standards."
"The investigation thus far indicates that the impacted product appears to have been manufactured during a single day. The Company is continuing to investigate the situation to minimize the chance of future concerns," according to the report.
Products are sold in grocery stores nationwide and online, individually and in variety packs.
Only the lots of Special Kitty® Mixed Grill Dinner Pate listed below are being recalled: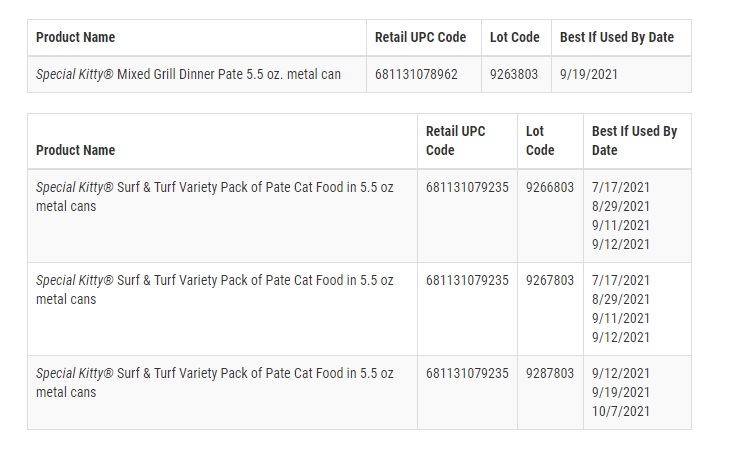 Anyone who has these products should stop feeding it to their cats and dispose of it. Ingesting it may cause nausea with excessive salivation, diarrhea or vomiting to more severe symptoms including difficulty walking, seizures and, in extreme situations, death. A veterinarian is recommended to be contacted immediately if a cat begins displaying any of these symptoms.
Questions should be directed to 888-569-6767 Monday-Friday, from 8 a.m. to 5 p.m. ET. Information about the recall may be shared with the FDA through the agency's reporting portal.