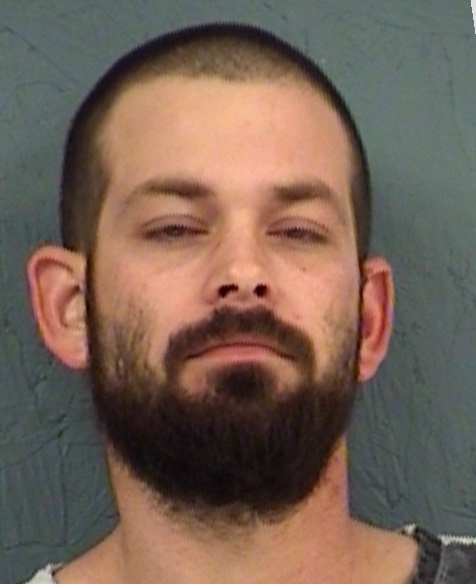 Eric Mitchell Rawson appeared before 8th Judicial District Judge Eddie Northcutt this week to be sentenced on a child endangerment charge, marking the second time convicted of the offense, according to court and jail records.
Rawson, in a trial before the court, plead guilty on Nov. 26 to child endangerment. He again appeared before Northcutt this week to be sentenced on the child endangerment charge, which carries a punishment range of 6 months to 2 years in the state jail.
The offense Rawson plead guilty to was alleged to have occurred on Jan. 17. He was arrested on a warrant for the charge on Friday, Jan. 18; he remained in the county jail until his release on March 5, according to arrest and jail reports. He was also convicted on a 2014 child endangerment charge, according to jail and court reports. Both charges stemmed from a child testing positive for drugs, according to Assistant District Attorney Jodi Cox.
The judge gave Rawson two choices. He could serve the the maximum sentence of 2 years in state jail or he could serve a 2-year state jail sentence probated for 5 years straight probation. He chose the probated sentence, according to Cox.
However, Rawson will still be required to serve 90 days in the Hopkins County jail as a condition of probation and, once he serves that time, he must successfully complete the 6 month Substance Abuse Felony Punishment Program and aftercare. Once he is released from SAFP program, he will then finish the rest of his 5 year probation sentence, Cox explained.
"I felt strongly about this case because this was the second time that a child had tested positive for drugs due to this defendant's actions. Hopefully, with this intervention, we can prevent any other children being exposed to drugs by him and give the the opportunity to turn his life around," Cox said.
Rawson was taken into custody at 5:15 p.m. Dec. 11 by Hopkins County Sheriff's Deputy Major Willis and taken to jail to begin serving his sentence, according to arrest reports.