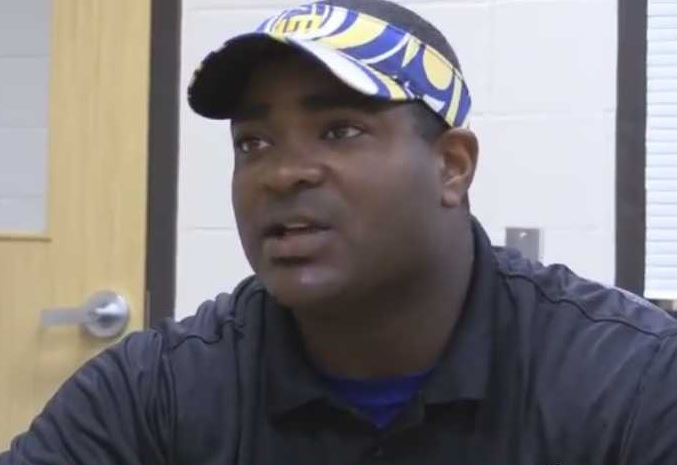 Former Wildcat football standout and Wildcat assistant coach and defensive coordinator Triston Abron is in his second year as Head Football Coach for the Paul Pewitt Brahmas.
It will be Brahmas versus Brahmas Friday night, Dec. 13, at 7:30 p.m., as Paul Pewitt plays East Bernard at Waco ISD Stadium in a State Semifinal Game in Class 3A, Division II.
In a radio interview by phone with Coach Abron Thursday morning, he credits big buy-in from his players. He is also hoping to keep on proving some doubters wrong.
Paul Pewitt was picked by some experts to finish fourth in their district. They ended up with just a single loss in district play, to Daingerfield, and tied for first place.
Coach Abron still does not believe Paul Pewitt is getting the respect they deserve as a 13-1 team. He says the Brahmas are big up front which makes their running game go. The former defensive coordinator says Paul Pewitt has played decent defense. He adds he still can't stand to give up touchdowns; he wants to shut out every team.
Coach Abron says beating Daingerfield in a playoff rematch last week was fun. He says it was Pewitt's first win over Daingerfield since either 2005 or 1998. Coach Abron feels the Brahmas should have defeated Daingerfield the first time. They led them at home at halftime, before giving up the lead.
Last week, in the rematch, the Brahmas trailed at halftime. He says he challenged his team at halftime and they responded.
Concerning East Bernard, Coach Abron sees more similarities with Paul Pewitt than just the same mascot. He calls the teams clones of each other and has cast the game as Rocky versus Apollo.
Coach Abron discussed some coaches that have inspired him and mentored him. He tells his Brahmas every game something he heard about from James Cameron: Be humble in victory and give God the glory. He says wins don't come easy and he says they take a lot of work to achieve.
Other coaches who have influenced him include Chuck King, Dwayne McMeans, Greg Owens, Brad Turner, Steve Hale, Matt Young, Rodney Bartholemus and Dean Lassiter; also Chris Owens, Coach Chris Valdovinos, Bruce Silman, Cameron Warren and Kurt McCain. He says he appreciates all the support he gets from Sulphur Springs.