Hopkins County sheriff's deputies reported taking two men into custody on outstanding misdemeanor warrants on Thursday, including one also charged on a firearm charge, according to arrest reports.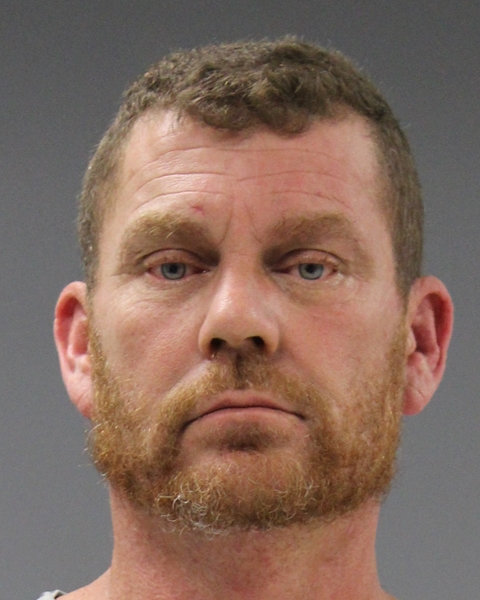 Deputy Drew Fisher reported initiating a traffic stop around 8:20 p.m. Thursday, Dec. 4, on a silver Ford F-150 pickup that failed to stop at the stop sign on FM 2653 at Interstate 30. One person in the vehicle, identified as Shawn Lee Marker, was reported by communications operators to have three active misdemeanor warrants for his arrest, Fisher alleged in arrest reports. Thus, The 48-year-old Commerce man was taken into custody.
Deputies alleged finding a rifle under the backseat of the truck. Marker claimed to be unaware the rifle was there, and admitted to being a convicted felon, Fisher alleged in arrest reports.
Marker's wife came to the location and took possession of the truck. The rifle was unloaded and transported to the sheriff's office, where it was secured as evidence, according to arrest reports.
Marker was booked into the county jail not only on the improperly displaying of registration or insignia, no driver's license and displaying expired license plates warrants but also on felon in possession of a firearm charge. He remained in Hopkins County jail Friday morning, Dec. 6, in lieu of $10,000 bond on the firearm charge, according to jail reports.
---
A 20-year-old Cumby man was also arrested after turning himself in at the sheriff's office at 6:25 a.m. Thursday, Dec. 5, on three misdemeanor warrants, deputies noted in arrest reports.
Deputies Aaron Chaney and Elijah Fite contacted the man, confirmed the warrants and escorted him into the county jail, where he was booked on warrants for a Class A misdemeanor possession of less than 28 grams of a Penalty Group 3 controlled substance charge, Class B misdemeanor duty on striking fixture or highway landscape charge and not taking care of a Class C misdemeanor failure to maintain financial responsibility fine, according to arrest and jail reports.
The Cumby man was released from jail later Thursday. His bond was set at $2,000 on the controlled substance charge and $1,000 on the Class B charge, and the fee owed on the fine was $559, according to jail reports.