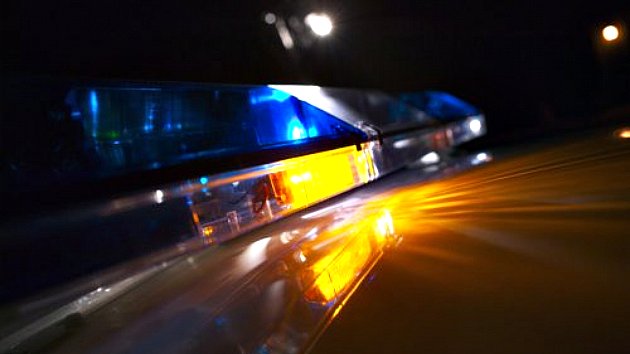 As you prepare to celebrate the New Year with friends and family, those planning to be out on the road are reminded to drive carefully, courteously and lawfully.
Those who plan to consume alcoholic beverages are reminded to either stay at their celebratory location or designate a drive who has not consumed beverages to get you home or call for Uber or other driving service.
Many AAA clubs offer safe ride services for members and non-members as well. The Holiday Tow-to-Go Program is statewide and ends Thursday, 1/2 at 6 a.m. Texas motorists must call (800) 222-4357 or (800-AAA-HELP) for a tow up to 10 miles for free, where applicable, if provided by your road service.
Choosing to drink and drive can be costly both financially through fines, jail time, bonds and legal fees, medical expenses, insurance and car repairs as well as potentially loss of life from vehicle or accident related crashes.
"December 31. New Year's Eve. A day to reminisce, celebrate, and to look forward to what the New Year holds. New Year's Eve is also a day that holds many opportunities for tragedy. If you decide to engage in alcohol use, please remember to reserve a designated driver. Keep an eye on the people you are celebrating with. If someone appears to be intoxicated, do not be afraid to speak up and offer a solution to an ultimate catastrophe," Precinct 2 Justice of the Peace Brad Cummings stated.
The Texas Department of Public Safety Troopers and other law enforcement will continue to have increased enforcement New Year's Eve in an effort to increase safety on Texas roads. Troopers will be on the lookout for intoxicated drivers, speeders, seat belt violators and other dangerous drivers.
"The holiday season gives us many reasons to celebrate with friends and family, and it's up to every one of us to make sure that we do so responsibly, including driving without distractions and obeying traffic laws as we travel," said DPS Director Steven McCraw. "Troopers will be on the lookout for anyone violating the law and will remove dangerous drivers from our roadways — all in an effort to protect the public during the holidays."
Cummings also reminds drivers the dangers of distracted driving. This can take many forms, including eating while driving, changing the radio, paying more attention to passengers than the road, or taking focus from the road to attend to phones and other electronic devices while at the wheel.
"Distracted and impaired driving are two things that are avoidable while operating a motor vehicle. That text, phone call, etc. can wait until you come to a complete stop. Having to call for help in the event you've become intoxicated does not diminish your dignity. In fact, it enhances it," Cummings said.