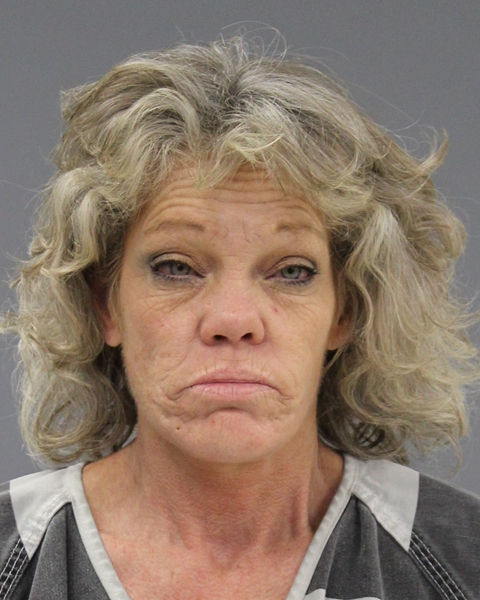 A traffic crash resulted in an Arlington, TX woman's arrest Saturday night on controlled substance and drug paraphernalia charges, according to sheriff's reports.
Texas Department of Public Safety Trooper Arturo Ugalde, Hopkins County sheriff's officers, and Hopkins County and Como firefighters were dispatched at 10:39 p.m. to a one-vehicle rollover crash on State Highway 11 east. Belinda Jean Nash was identified as the driver of the overturned Chevrolet Silverado.
"Evidence on scene showed Nash failed to drive in a single lane entering the bar ditch and rolling through a fence," Ugalde alleged in arrest reports. The 50-year-old Arlington woman reportedly refused medical treatment at the crash site.
Ugalde also alleged Nash displayed indicators of intoxication and admitted to consuming two shots and smoking marijuana before beginning her trip. However, she did not show enough clues on standard field sobriety tests to be considered legally intoxicated, Arturo noted in arrest reports.
A probable cause search of the truck revealed an open bottle of Jaigermeister, two marijuana roaches, a pipe containing suspected methamphetamine residue and a glass vial containing methamphetamine.
The pickup was towed from the location and Nash was transported by Hopkins County Sheriff's Deputy Drew Fisher to the county jail, where she was booked for possession of 1 gram or more but less than 4 grams of a Penalty Group 1 controlled substance, possession of drug paraphernalia, open container and driving on the wrong side of the road and not passing, according to jail reports.
Nash was released from the county jail Sunday, December 1st; bond was set at $10,000 on the charge, according to jail reports.