Wildcats Defensive Coordinator Alex Guerra says his defenders played pretty good last Friday, Nov. 1, but did suffer a couple of breakdowns that hurt during the second half. Still, he says the Wildcats did not give up a lot of yards rushing or passing.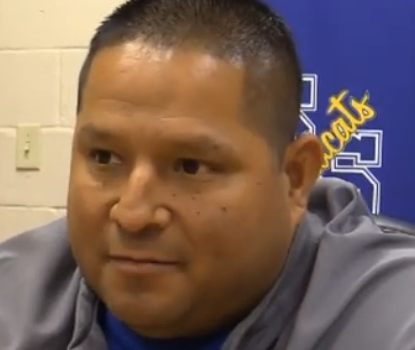 He says the defensive front did a good job. He also singled out inside linebackers Ryan Carrillo and Eleazar Brena, outside linebacker Kylan Wade, cornerback Dominique Sims and safety Chase Haney.
Concerning North Forney's offense, Coach Guerra says they are very athletic adding they do lots of stuff. He says they also use a lot of trick plays or gadgets.
Coach Guerra says the Wildcats will have to be disciplined and mind their assignments. He says North Forney features a mobile quarterback but, he says, the Wildcats have seen a lot of them in the district this season. He says the Wildcats will have to contain North Forney's talented running back.
Coach Guerra says he is stressing to the defenders that they must play fast, create turnovers and have second and third effort.