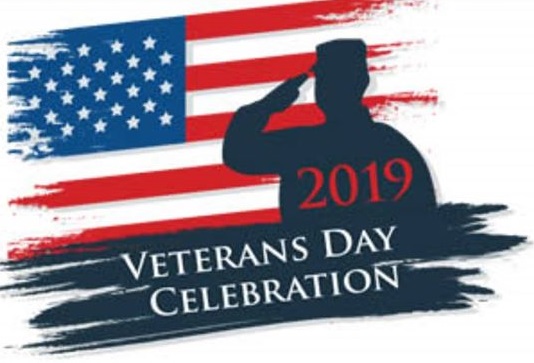 Many of our local schools have programs and other activities planned Nov. 11 to honor local veterans for their service.
Below are some that KSST has been made aware of:
Sulphur Springs High School will host a reception at 12 noon Monday, Nov. 11, in the SSHS Library, with a special program to follow at 1 p.m. in the high school gymnasium. All past and present military are invited to attend. The SSHS Band will perform and the event will feature various guests as well.
Cumby ISD will host a program to honor all who have served our country at 9 a.m. Nov. 11 in the school gymnasium. All pre-kindergarten through fifth grade students will sing a special song, the Student Council will provide a reading and a video of "heroes" from CISD families will be viewed.
The Annual North Hopkins ISD Veteran's Day Program will begin at 9:30 a.m. The culinary department will host a breakfast beginning at 8:30 a.m. in the culinary cafe. All veterans and their families are invited to attend and be honored by NHISD students, faculty and staff.
Miller Grove Elementary Veterans Program on Nov. 11 includes breakfast at 8 a.m. and a program at 9 a.m.
Travis Primary third graders will be singing at Veteran's Flag Ceremony at VFW Monday, and performing patriotic program for parents Monday night at 6 p.m.
Sulphur Springs Middle School Student Council is sponsoring a Veterans Day program that includes breakfast at 8:15 a.m., followed at 9 a.m. by the program which includes veterans and features the SSMS select choir, band, cheerleaders and student speakers. All veterans are welcome, but those planning to attend were asked to complete a brief form so that school staff can adequately prepare for them.
Barbara Bush Primary Veteran's Day Program will begin at 1:45 p.m. and 6:30 p.m. Nov. 11 to honor all veterans. Students should arrive in patriotic colors of red, white and blue (no turquoise or light blue, staff ask) at 6:15 p.m. for the evening performance.
Lamar Primary will hold a Veterans Day program at 8:30 a.m. in the school cafeteria. Students were asked to bring photos of veterans to be recognized on the Honor Wall.
Yantis ISD will host a Veterans Day program starting at 10 a.m., with breakfast at 9 a.m.