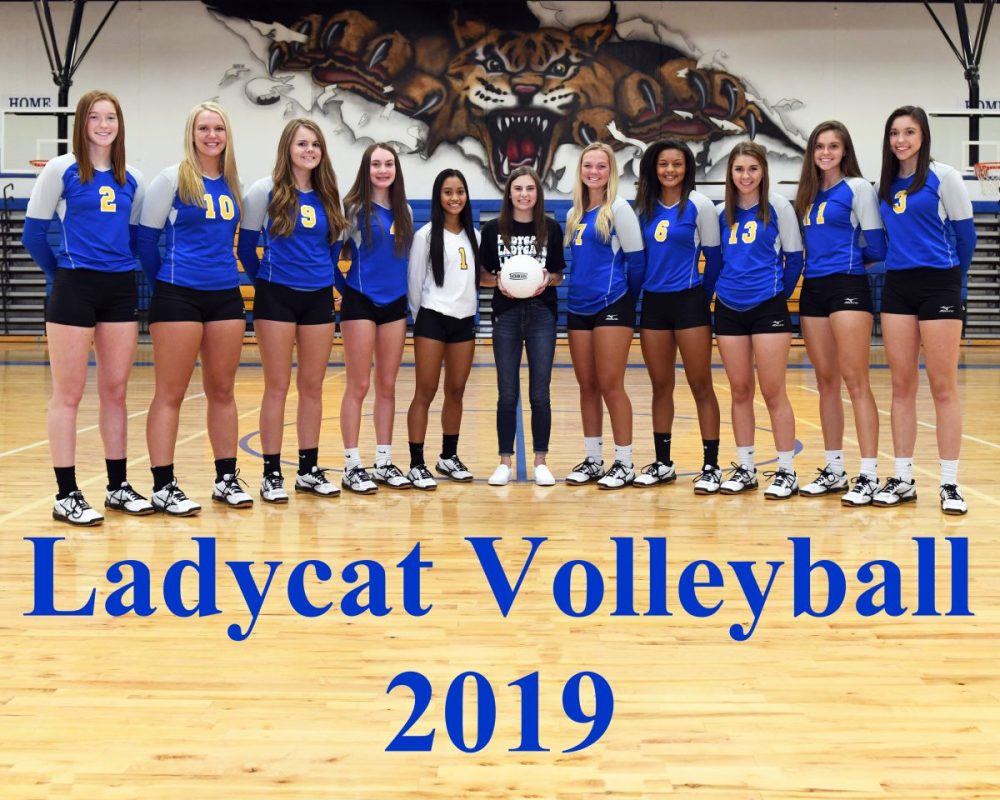 In the end, Forney just made a few more plays than the upstart Lady Cats Volleyball Team as the Lady Rabbits survived an Area game, 3-2 at Canton Thursday night, Nov. 7.
The Lady Cats won the first two sets, 25-22 and 30-28. Forney then took the next two, 25-11 and 25-19. The fifth and deciding set was close right until the end. Forney only led 12-11 before putting away the last three points to take the match with the 15-11 set five win.
Just as in the stunning 3-0 win over Hallsville Tuesday night, the Lady Cats played some of their best volleyball of the season in the Area game Thursday night. Junior Sadie Washburn had another beastly game getting 22 kills. Senior Sydney Washington had 10 kills. Sophomore setter Peyton Hammack had 36 assists. Hammack and sophomore libero Parris Pickett had 15 digs. Sophomore Brooklyn Burnside had seven blocks.
After some tearful farewells with several of her seniors, Lady Cats Coach Bailey Dorner said her girls worked hard and she added she was proud of them. The Lady Cats end the season with a 24-18 record.
The Lady Cats will lose seniors Erika VanBenthem, Aliyah Abron, Sydney Washburn and Kaylee Malone.
Eight members of the playoff roster are expected to return: sophomores Pickett, Burnside and Hammack and juniors Sadie Washburn, Czhela Moya, Nylah Lindley, Bre'Asia Ivery and Caroline Hurley. Other sub-varsity players are expected to challenge for spots on the varsity next year.
After an inconsistent, up and down season, the Lady Cats ended by playing their finest volleyball of the season for Coach Dorner on the the big stage of the playoffs.