Resident of One Residence Unaccounted For Wednesday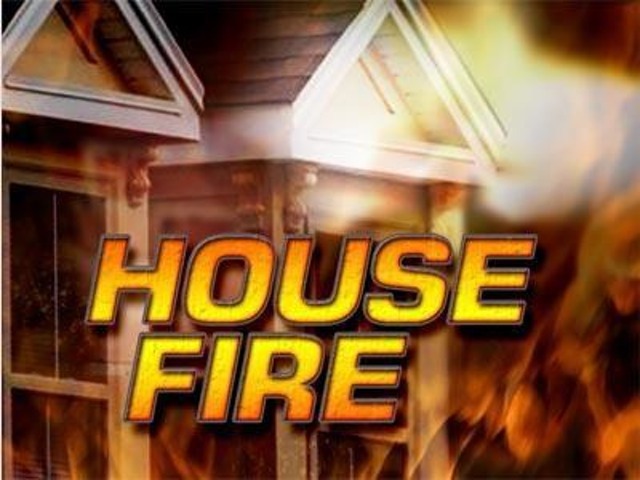 Hopkins County firefighters were dispatched to four structure fires within 12 hours Tuesday, including one blaze in which a disabled resident was still unaccounted for Wednesday morning.
Hopkins County emergency dispatchers were contacted at 2:43 p.m. about the house fire on County Road 3608 in Sulphur Bluff Tuesday, Nov. 12, and dispatched Hopkins County, Sulphur Bluff, Saltillo and Dike firefighters. Brinker, Franklin County, Arbala and North Hopkins firefighters were also dispatched. Officials soon received a report that there could potentially still be a person, a handicapped resident, inside of the home.
Upon arrival, Sulphur Bluff firefighters responded the house to be fully involved with fire. Hopkins County firefighters arrived next and reported the same size up. Firefighters deployed hand lines, trying to knock the blaze down as best they could. However, those efforts were reportedly hampered due to problems getting tankers there for water supply. The structure was considered a total loss due to extent of damage, according to Hopkins County Fire Marshal Michael Matthews.
"One resident was reported to be home at the time of the fire. The other was reported to be at work. We searched into the night last night. The resident is still unaccounted for. We are going back this morning with additional resources," Matthews said Wednesday morning.
The County Road 3608 blaze was the second of four structure fires that county firefighters were dispatched to Tuesday.
The first fire was reported the have started in a living room on County Road 4779 at 12:55 p.m. Nov. 12. Hopkins County, Tira, North Hopkins and Peerless firefighters were dispatched to the location. A neighbor responded with a fire extinguisher. The fire was reportedly knocked down quickly, containing it to the area of origin. While the front wall was damaged, the double-wide mobile home sustained significant smoke damage. While the blaze is believed to be accidental, likely from an electrical short. The Red Cross responded to assist the residents, according to Matthews.
A third structure fire was reported at 7:12 p.m. as a building fire on County Road 1136 in Miller Grove. Hopkins County, Arbala, Cumby and Miller Grove firefighters were dispatched to what was initially reported as a shed fire. The blaze was reportedly extinguished by 8:06 p.m. Nov. 12, according to dispatch and fire reports.
The fourth blaze was reported at 11 p.m. Nov. 12 as a house fire on FM 1870. No one was reported to be inside the house when blaze was called in. Hopkins County, Brinker, Como and Arbala firefighters were dispatched, according to dispatch reported. Flames were visible upon firefighters' arrival. Firefighters reportedly made a good stop, but remained on scene until 2:40 a.m. Wednesday. While firefighters at the scene noted nothing suspicious, the cause of the fire remains to be determined pending investigation by the fire marshal's office, according to Matthews.
Emergency responders were also reportedly dispatched around 3:45 p.m. Tuesday, Nov. 12, to a one-vehicle crash on State Highway 19, north of Sulphur Springs. Medical helicopters were reportedly initially requested; at least two people reportedly sustained injuries, but the extent of those injuries were not noted in reports Wednesday morning, according to sheriff's and fire reports.