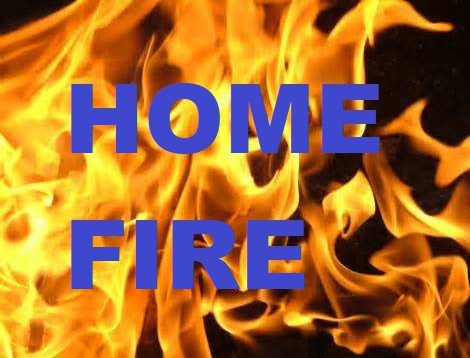 A blaze destroyed a rural residence Monday morning. No one was injured, but the County Road 4129 structure was considered a total loss, according to the county fire marshal.
Emergency dispatchers were contacted mid-morning Nov. 25 regarding an unknown type of fire on County Road 4129. People passing by reported seeing a large column of black smoke in the air; firefighters were dispatched to investigate the source of the fire, according to Hopkins County Fire Marshal Michael Matthews.
Cumby Volunteer Fire Department members were the first to arrive. They reported finding a structure fire. Cumby, Hopkins County, Miller Grove and Arbala battled the blaze, which consumed the structure, initially thought to be a single-wide mobile home. On closer inspection structure was determined to have been a large goose-neck camper that was parked under an awning and was being used as a permanent residence, with porches constructed around it. according to the fire marshal's office.
Initially, fire officials attempted to locate the residents, but had no luck finding or obtaining information on how to contact them. However, while firefighters were still working at the site, the homeowner returned home for lunch. Despite getting a quick knockdown on the fire, the structure and it's contents were a total loss, according to Matthews
The residents were offered a place to stay. Salvation Army and Red Cross were contacted later Monday to aid the residents with basic necessities, according to fire reports.
The cause of the blaze was undetermined as of Tuesday morning, according to Matthews.