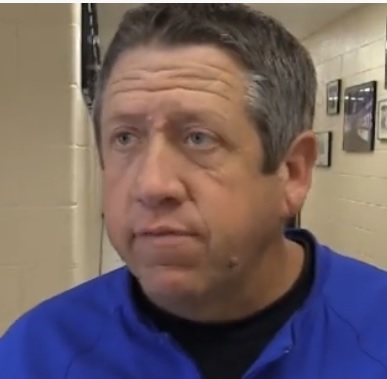 Wildcats Football Offensive Coordinator Matt Young said the Wildcats might have played their best game of the season in the Friday night, Oct. 11, loss to Ennis at Prim Stadium. However, he said there were at least three drives he did not like.
Coach Young said the offensive efficiency was just as high against Forney as it was in the win at Forney. He said two first half drives were really irksome. Both went inside the ten but neither resulted in points. There was a missed field goal and a fumble down at the one yard line.
Coach Young saw some good things against Ennis. He liked the tempo of the offense. He said quarterback Kaden Wallace did a good job of distributing the ball. Bryson Lacy and Zach Tiemeyer made good catches. Coach Young said backs Caden Davis and Choc Sims ran as hard as they have all season and hit holes well. He praised the line play of Giovanni Pizano, Ryan Hammons and Raydon McCormack.
He said it came down to the inability to do some little things. Some yellow flags disturbed things in the second half. Coach Young said the Wildcats have to do those little things, finish drives and put a game together to win.
Concerning Corsicana's defense, Coach Young said the Tigers are big up front. They have a big nose guard plus inside linebackers who can tackle. He is most impressed by outside linebacker, senior Eric Dickson, who Coach Young said might be their best defensive player.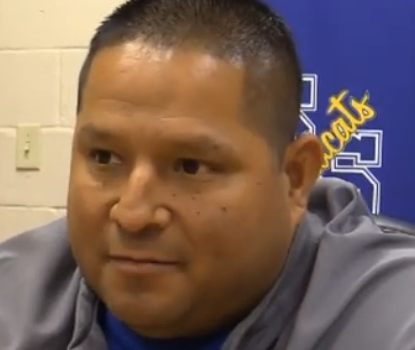 Wildcats Defensive Coordinator Alex Guerra said the Wildcats defense had some good moments, played really fast and played well at times last Friday night against Ennis. He did say he would have liked a few more turnovers.
Coach Guerra singled out several players as real battlers. He included inside linebacker Ryan Carrillo, the entire undersized defensive line and cornerback Dominique Sims. He said Sims drew some pass interference calls but, added he is encouraging aggressive corner play. Coach Guerra said cornerback Detrick Clayton also did a good job. He said he always encourages defenders to play fast with second and third effort.
Concerning the Corsicana offense, Coach Guerra said they are big up front. He said they have two great sophomore running backs. He said other coaches have told him the backs are faster on the field than they look on tape. Coach Guerra said the Wildcats have to play fast and hit them hard and early.
The Tigers quarterback is also a sophomore and Coach Guerra said he makes good decisions. He said the Wildcats must disrupt the Tiger receivers' routes. He called the Tigers' offense pretty balanced.