The Annual ITLA Championship Show and Convention starts Thursday October 10th, 2019. Some participants arrived in Sulphur Springs bright and early Monday morning. This group of ITLA Youth Members traveled from Pennsylvania.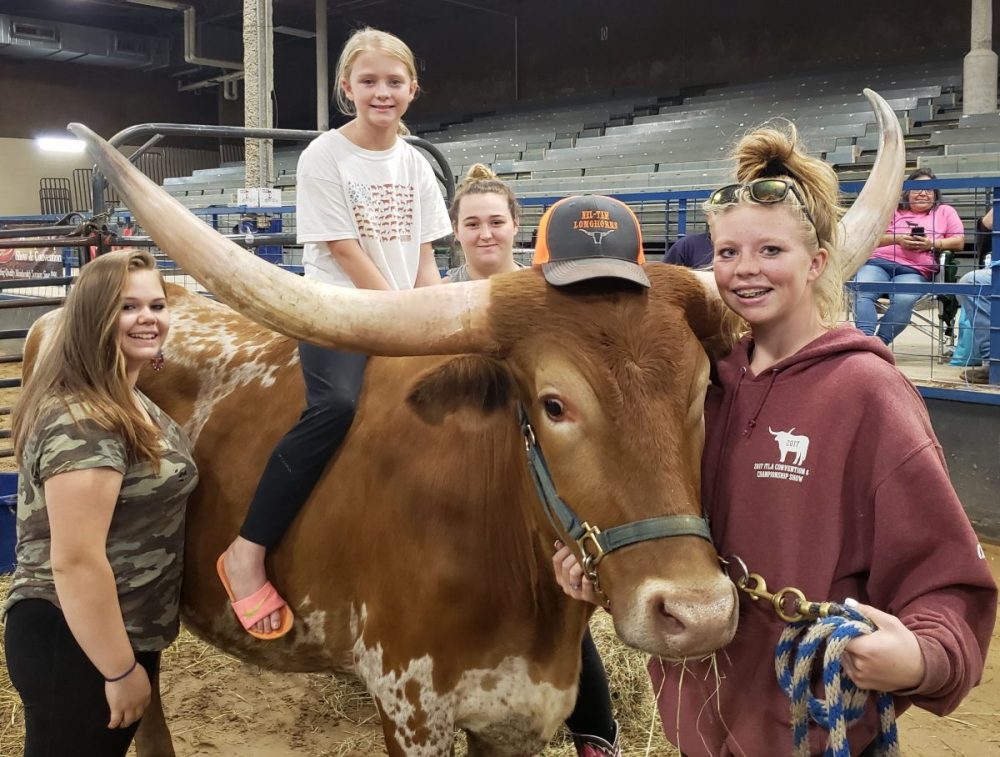 Adriana Norris Current ITLA Queen and ITLA Youth President will end her reign this weekend. There are at least seven potential queens competing for the crown. Her family owns Nel-Tam longhorns in Pennsylvania. Miss Norris knows the breed, and had an answer to every question KSST had to offer.
"Steers are more docile, and you get more attached to them." said ITLA Princess McKenzie Oswald. She explained that steers also have the biggest horns as well. "The bulls use energy for breeding, but the steers just hang around eat, and grow their horns."
Saturday events include the youth show, the heifer sale which is open to the public, and the auction for donated animals. Proceeds from the sale of donated animals goes to the ITLA, earmarked for youth events, and support of youth members.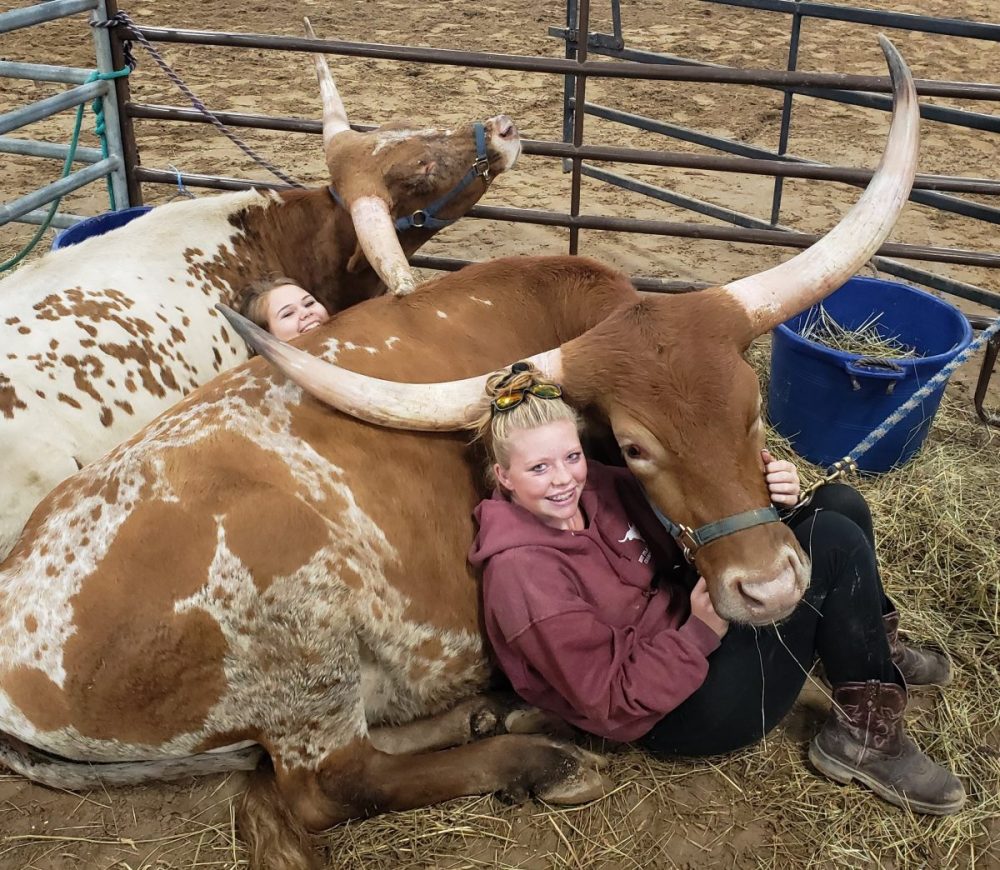 Participants will continue to deliver animals Wednesday. The show starts offically Thursday at 8AM. The public is encouraged to visit the Hopkins County Civic Center and meet these passionate folks and their animals.