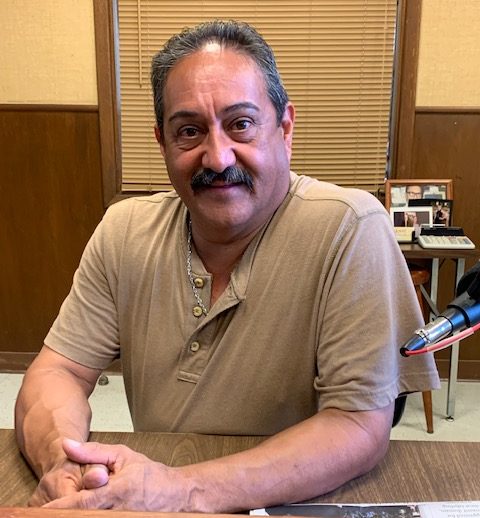 Oscar Aiguilar's siblings and his mother Mrs. Aguilar began serving a handmade Mexican feast for charity 28 years ago. All the family pitched in with the cooking and the serving, making it a massive personal mission annually for their church. At first it was held in the small Parish Hall before it was outgrown, then it moved to the First UMC Fellowship Hall downtown, and now fills the Civic Center Banquet Hall. This Saturday night, October 5, 2019, diners coming through the doors will follow their noses, led by the enticing aromas of authentic Mexican foods being served plate by plate by smiling servers. The serving for the meal will begin at 5:30 and continue until 7pm, or until all the food is gone. For dessert, there will be a variety of homemade pastries, cakes and cookies offered by members of the Women's Guild.
The Mexican cooking traditions of the Aiguilar family was brought to Sulphur Springs by his mother who followed his father here decades ago. Until her death in 2018, Mrs. Aigular remained loyal to raising money for her church using her cooking skills and her giving heart. Now, her children and grandchildren continue the family tradition in order to raise money for St. James Catholic Church needs, providing funds for the Building Fund to other needs such as expanded Sunday School space to Youth Group and Women's Guild activities. According to Oscar, many of his ten siblings plan to travel home to Sulphur Springs to be part of the cooking team.
An Auction also raises money. If you want to bid on unique items, get a seat early before 7pm, sign up and get ready to raise your bid paddle. There will be specialty cakes, trips and vacation, homemade wines by Loren Seely, handmade bows of exotic wood by Lannie Filak, dinners for two at local eateries and catered family dinners by the Aiguilars, as well as many more items.