Beryl Rae Hendrickson Leber, age 76, passed away on Tuesday, October 15, 2019 at Hopkins Place in Sulphur Springs, TX. She was born on August 12, 1943 in Ft. Dodge, Iowa, the daughter of Leo Sebastian and Thelma Fern Mills Hendrickson. She was a homemaker and resident of Cooper, TX for more than 30 years. She married James Edward "Jim" Leber on May
29, 1971 in Ft. Dodge, Iowa.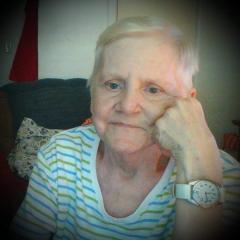 She was a loving mother, grandmother and great grandmother. She is survived by husband, Jim, sons, Pat Leber and wife Brandi of Sulphur Springs, TX, Daniel Leber of Cooper, TX, Ron Leber and wife Maria of Perry, Iowa, daughters, Tamie Land and husband Tommy of Cooper, TX, Debbie Goodrich and husband Mark of Grand Junction, Iowa, brothers, Jack Hendrickson and wife Janice of Ft. Dodge, Iowa, Joe Hendrickson and life partner Pete Mendez of Seguin, TX, sisters, Judy McCormick and husband Jim of Midlothian, TX, Beth Eldridge and husband Keith of Humboldt, Iowa, grandchildren, Julie Mitchell and husband Jarett, Britney Migura and husband Adrian, Emily Land, Jason Leber and wife Kaylyn, Bailey Ball and husband Jacob, Jeron Leber and wife Kolbi, Chance Leber, Danielle Leber, Monica Bowers and husband Randy, Jessica McKim-Steel and husband Marion, Clayton Goodrich and wife Katarina, Courtney Hamilton and husband Jeremy, Jimmy Leber and wife Malea Jean, and 26 great-grandchildren. She is preceded in death by her parents, brothers, George Hendrickson and wife Sharon, Mike Hendrickson, sister, Mary Lynn Eastman, and nephews, Danny McCormick and Rod Hendrickson. A life celebration ceremony is pending arrangements. At the request of family, in lieu of flowers, donations can be made to Hopkins County Adopt A Cop, 1912 Amberwood Ct. Sulphur Springs TX 75482.
Arrangements are under the direction of West Oaks Funeral Home. www.westoaksfuneralhome.com