Brenda Joyce Kelly was born February 7, 1956 to the late Vernell Boyd Kelly and Hugh Dot Thomas Kelly in Dallas, Texas. Brenda was the oldest of three children. She loved to remind everyone that she was the "Oldest" grandchild on the Johnson side and the "Oldest" grandchild on the Thomas side.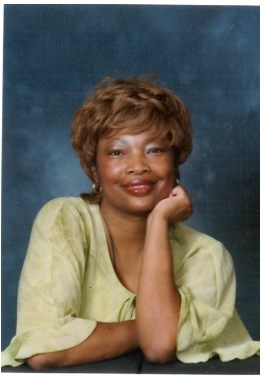 She united with Morning Chapel Missionary Baptist Church in Sulphur Springs, Texas at an early age. She enjoyed participating in the youth choir and Vacation Bible School. In the early eighties, she moved to Arlington, Texas where she united with Mt. Olive Baptist Church.
While in high school, Brenda was a member of the Blue Blazes Drill Team, F.H.A., V.O.E., and F.T.A. She graduated from Sulphur Springs High School in 1974. After graduation, she attended East Texas State University (which is now Texas A & M) in Commerce, Texas. While attending the university, she became a member of Alpha Kappa Alpha Sorority, Inc. She obtained a Bachelor Degree in Political Science. She continued to further her education and later obtained a Master's Degree from the same institution. She was very proud when she applied and was accepted in Southern Methodist University Law School.
Brenda worked at K-Mart and Cannon Craft in Sulphur Springs before moving to Arlington, Texas.
While living in Arlington, she worked for the Arlington Police Department. Then she began her teaching career in the Dallas Independent School District. Brenda taught at several DISD middle and high schools, including the Business Magnet Center.
Brenda was a social butterfly and enjoyed being the Life of the party. She loved any occasion where she had the opportunity to dress up. She thoroughly enjoyed spending time with her family at holiday dinners, fellowships and reunions where she talked non-stop. She was also a member of Sisters on the Move, Inc. Her favorite hobby was shopping, shopping, shopping!!!
After a brief career in Education, Brenda became ill and retired from Dallas ISD. She later returned to Sulphur Springs where she departed this life on October 10, 2019. Precious family members that preceded her in death are her favorite Uncle Sadie, father Vernell Kelly (Dad-dee), great grandmother
Dovie Boyd, brother Vernon Ray Kelly, paternal grandparents John Kelly and Frances Johnson, and maternal grandparents Roosevelt and Nannie Mae Dotson Thomas.
Those left to cherish her memories are her mother Hugh Dot Kelly, sister Carolyn Session (Hugh), honorary son Earnest Clemons III, honorary daughter Ketra Beason (Archie), great niece Shauna Beason, great nephews Marquez and Zeriah Beason, Treylon and Camden Clemons, family friend
and caregiver Reva Lewis and a host of aunts, uncles, cousins and friends.