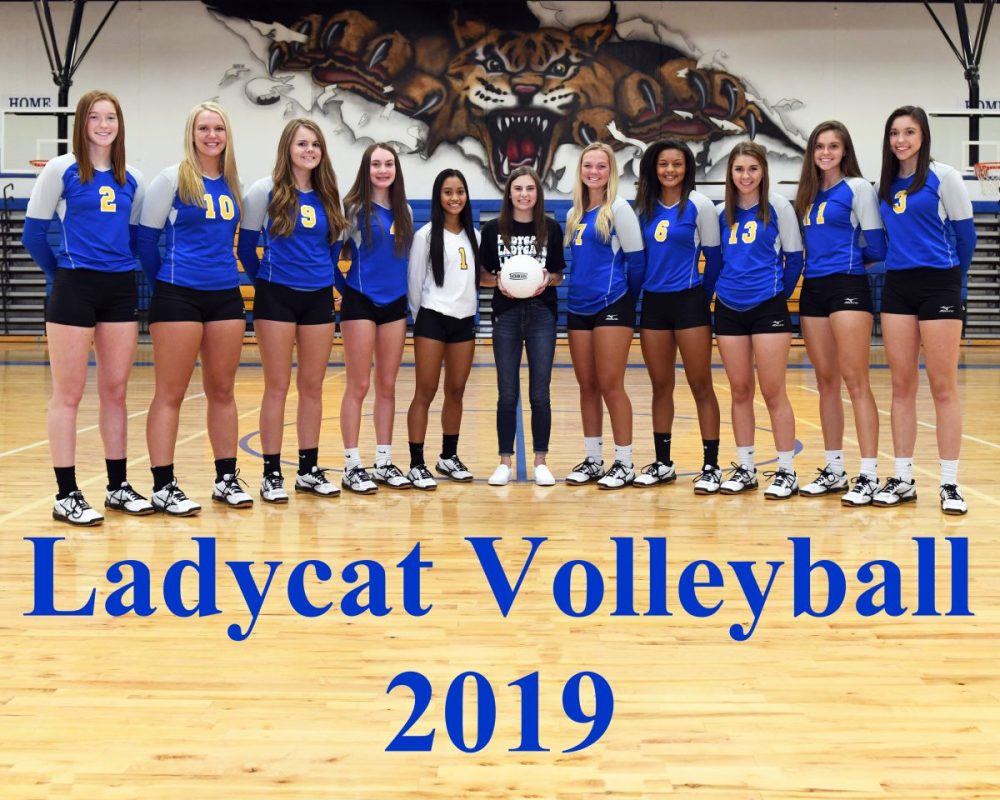 Sulphur Springs High School Lady Cats Volleyball Coach Bailey Dorner says the Lady Cats will be playing Hallsville in a bi-district match next Tuesday night, Nov. 5, at 7:30 p.m. at Tyler Junior College.
The Lady Bobcats are on a tear. They have won 13 straight district matches after losing their very first one this season. The Lady Bobcats are 30-12 for the season.
The Lady Cats play a warm up game against Paris Friday at 4:30 p.m. at the Main Gym at SSHS.
The Texas High Lady Cats surprised the SSHS Lady Cats Tuesday night on Senior Night, getting a 3-2 upset victory in the Main Gym at Sulphur Springs High School.
Coach Dorner said she felt her team should have won the match in three sets. The Lady Cats lost close sets in set two and four dropping both 25-23.
Coach Dorner said Texas High had some athletic girls that were able to hit around and over Lady Cats' block attempts. She said the Lady Cats fed the Lady Tigers too many easy balls. She said there were Lady Cats' errors all over the place.
Coach Dorner said the Lady Cats did well on serve receive and passing. However, she added, the Lady Cats did not cover well and if they did, they often weren't ready for the ball. She said the Lady Cats missed some key blocks by reading the plays late and not getting where they need to be in time. She said sometimes the Lady Cats ended up where they were not supposed to be.
With a Royse City win over Mount Pleasant Tuesday night, the Lady Bulldogs took third place in district, while the Lady Cats ended up fourth, setting up the Hallsville match up.