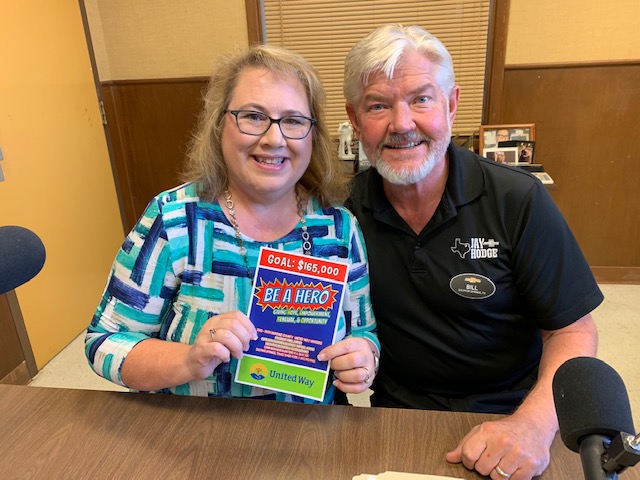 A well-recognized local couple is heading up the United Way campaign, and meeting very few strangers along the way! Bill and Beverly Owens enthusiastically agreed to the appointment and seized the opportunity to promote the good that United Way does for Hopkins County residents. During a KSST Good Morning Show interview, they stated, "we are thrilled to announce, after the first Report Meeting, pledges total $35,721.80 which is 21% of our goal of $165,000.! Campaign percent totals can be seen on the digital billboard near Chili's, thanks to Chaney and Craig Johnson. Percent totals are also on the traditional Campaign thermometer near the fire station on Gilmer Street, across from CVS".
The projected goal is reached through donations and pledges from individuals, clubs, organizations, business and industry in Hopkins County. "If you are not contacted by a United Way worker and you'd like to donate, please contact one of us, or call Susan Berning, Executive Secretary of the Hopkins County United Way. Her contact number is 903-243-4066. Or you can mail a check with a donation of any size to Campaign Headquarters, P.O. Box 735, Sulphur Springs, Texas 75482. This year's goal will be divided among 22 selected local non-profits providing services to the needy, handicapped and underprivileged of of Hopkins County".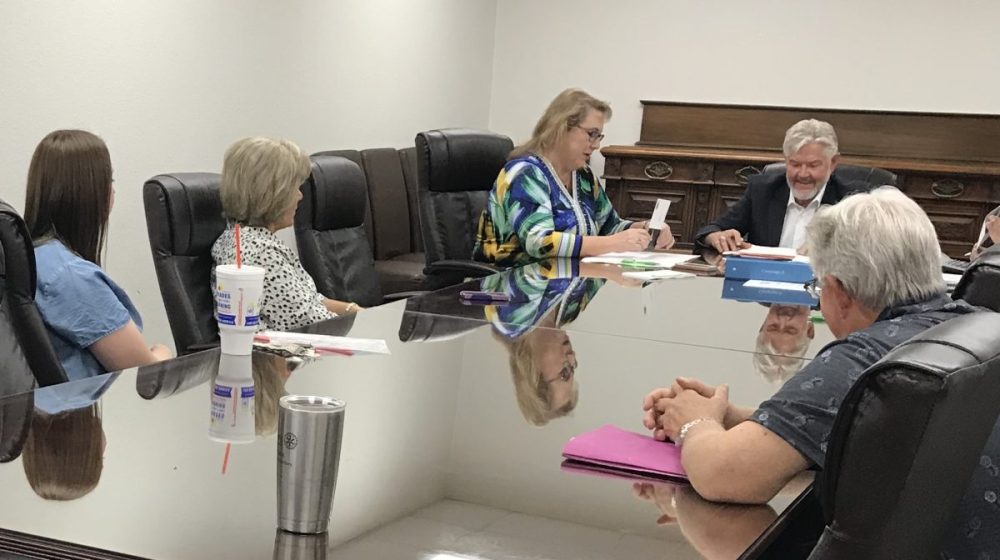 Bill and Beverly also mentioned that at weekly report meetings, pledges and donations are turned in by campaign workers. The next one is set for Tuesday, Oct. 8, at the Hopkins County Chamber of Commerce office at 110 Main St. Campaign workers, please note the change in location from the Texas AgriLife Extension office to the Chamber office for the October 8 meeting.
Beverly works at Alliance Bank and is the 2018/2019 Hopkins County Chamber of Commerce "Woman of the Year". Bill is General Manager of Jay Hodge Chevrolet in Sulphur Springs, a company named the Chamber's Large Business of the Year. The couple has raised their family in Sulphur Springs and are members of Trinity Harvest Church and the Trinity Harvest Singers.