Resolution Approved Calling for Census 2020 Complete Count Committee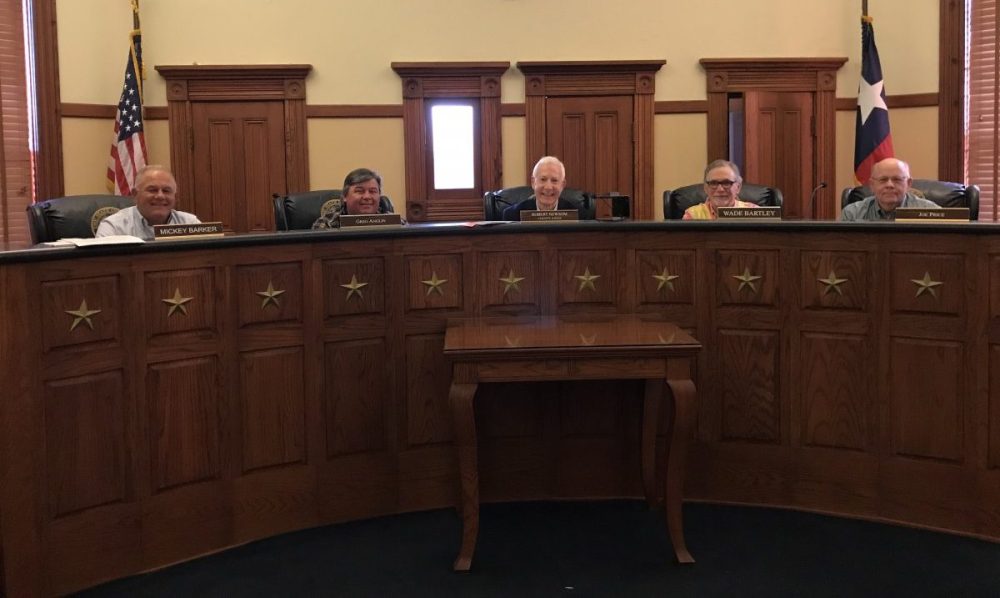 Hopkins County Commissioners Court Monday morning, Oct. 14, approved two resolutions, one designating a Precinct 4 representative to the Hopkins County Civic Center Board and another to create a Census 2020 Complete Count Committee.
Bart Green was appointed as the Precinct 4 representative to the Civic Center Board Of Directors.
"I talked with him and he is willing to serve. He's retired. He was an executive with Boy Scouts of America for 36 years. He retired from that. I think he'll be a good addition out there," said Precinct 4 Commissioner Joe Price.
Green received unanimous approval from the Commissioners Court, following a motion by Price that was seconded by Precinct 2 Commissioner Greg Anglin.
The Commissioners Court also signed a resolution calling for a Census 2020 Complete Count Committee. The committee's job will include promotion and education about the 2020 census, according to Hopkins County Judge Robert Newsom.
"It's very important to get a good count of the citizens we have," because those counts impact grants as well as other state and federal programs and funding, Newsom said.
An accurate census is used for the allocation of representatives with the legislative bodies of the U.S. House of Representatives, the Texas State Legislature and within the Hopkins County voting districts.
"Correct apportionment of Federal dollars for health, education, transportation, child and elder care, emergency preparation and response, public and social support programs of all kinds depends on complete and accurate age, population and other ethnic and demographic information gathered every 10 years," the resolution states.
An accurate census is also used in planning for future growth, development and social needs of Hopkins County, the document further notes.
April 1 is has been designated Census Day. Everyone living in the United States will be required to participate in the 2020 census. Residents will be able to submit their information online on the Census website, or by calling and responding to questions asked over the phone or completing a paper form and returning it by mail.
People will be encouraged to complete their information online, by phone or return a form. For those unaccounted for, a Census representative will be visiting homes to collect information, according to the court resolution.
Additional information about the 2020 Census, including how or if individuals living at more than one address are to be counted and how to become a paid census worker, can be found at https://2020census.gov/en.html