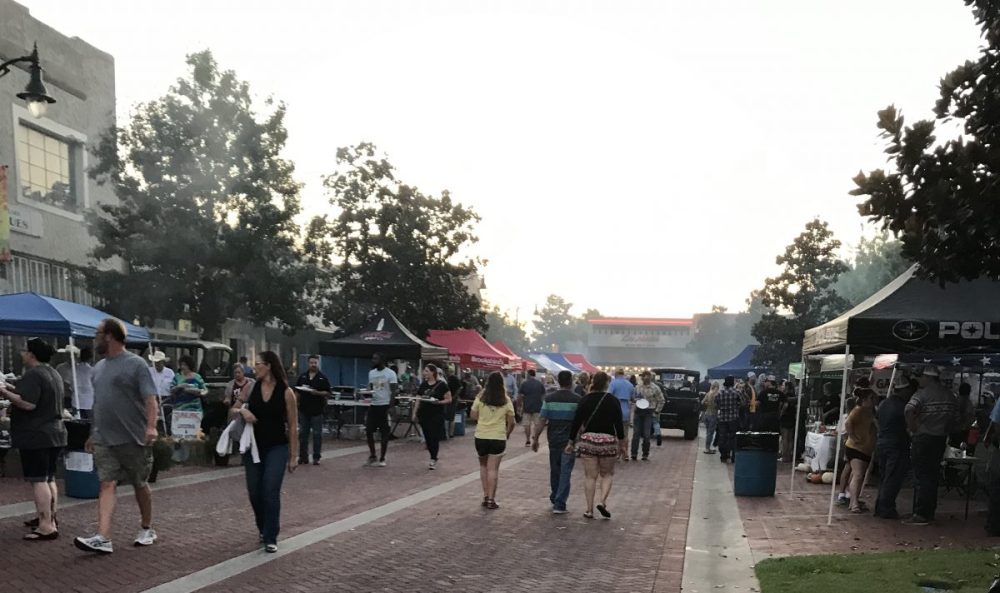 The 2019 NETBIO Cattleman's Classic and Ribeye Round-Up was a huge hit Saturday, with thousands of people filling downtown to sample their picks from various contestants.
The event offered 1,200 tickets and all were sold out by the start of the event. A drawing was held for a raffled item, 12 additional donated prizes, including a $15,000 gift card to the sale barn to purchase livestock.
Event coordinators reported the event to be a success, with lines filling the street with people eager to enjoy the meat prepared for the occasion. Afterward, many stayed downtown for the free Mike Ryan Band concert.
Dwight Bell, COO and event planning committee chair, noted the committee works year round to put the event on. Bell extended special thanks to the sponsors without whom the event would not have be possible. Thanks were also given for those who participated in the cook-off, coordinated, contributed and attended the event.
This year, the contest featured a special category for youth, a Jr. Burger Cook Off. Brody Jack Spraggins was the winner of that, he took home a NETBIO belt buckle and braggin rights! Other winners were:
RESTAURANT DIVISION:
Grand Champion: Seth's Lake Fork Creek
Reserve Grand Champion: Bear Litteton's State Farm, Ben Spraggins, cook
Thirds Place, Slaughter's BBQ Oasis
OPEN (NON-RESTAURANT) DIVISION
Smoke House Rats #4, prize $2,000 cash
Smoke House Rats #2, prize $1500 cash
The Udder Team, prize $750 cash
Hors d'oeuvre Division: Seth's Lake Fork Creek