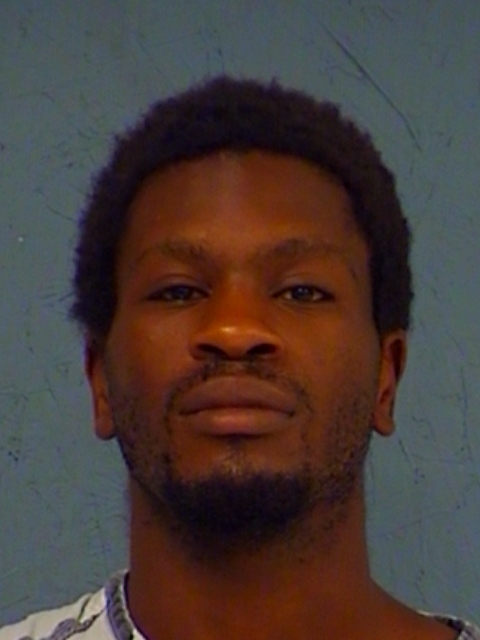 A 25-year-old Sulphur Springs man was arrested Sunday morning for theft of less than $100 worth or merchandise from Walmart.
Sulphur Springs Police Officers Tyler Francis and Sean Hoffman were dispatched at 7:59 a.m. Sunday, Sept. 1 to Walmart, where a male in all black clothing reportedly took items from the South Broadway Street store without paying for them. While en route to the location, dispatchers learned and advised police that the suspect had taken off on foot, last seen headed north, police reported.
A short time later a male was reportedly located in the area, but in different clothing. He was reportedly sweating profusely when placed into custody and was not cooperative with officers. They took the man to Walmart for identification to determine whether he was the man alleged to have shoplifted items from the store since he was wearing clothing that differed from those the suspect was reported to have been wearing, Francis and Hoffman alleged in arrest reports.
Walmart staff reportedly identified the man as the suspect who had allegedly taken items from the store. Store security video was also checked, according to police reports.
The man was identified in reports as 25-year-old Brandon Ray Timmons of Sulphur Springs, who records show had previously been issued a criminal trespass warning prohibiting him from being at Walmart. The warning was still active, resulting in him being charged with criminal trespassing. Timmons also was found to have two or more previous convictions for theft, resulting in the theft charge being enhanced to a felony offense, police alleged in arrest reports.
Timmons remained in the county jail Monday morning, Sept. 1. Bond was set at $5,000 on the theft charge and $1,000 on the criminal trespassing charge, according to jail reports.