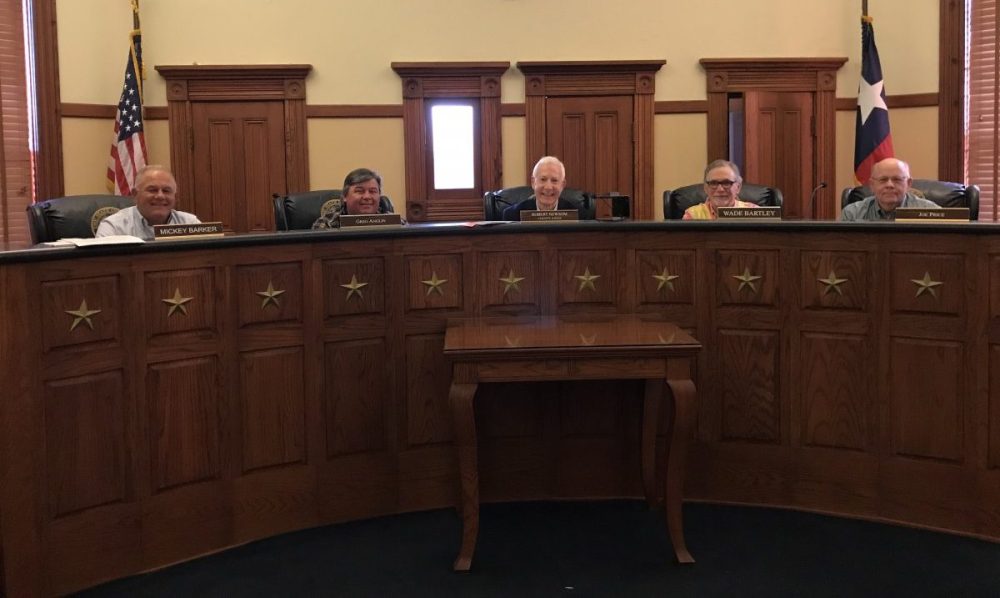 Hopkins County Commissioners Court Monday will be asked to consider a number of financial matters at Monday's regular court session.
After a public hearing for the proposed 2020 budget, the commissioners court will be asked to consider approving both the the county tax rate and budget for 2020. No change is proposed in the tax rate, and the budget is reported to be very similar to that of the previous year, "very conservative," according to County Judge Robert Newsom.
Additional financial matters on the 9 a.m. meeting agenda for court consideration are paying an hourly rate of $12 per hour to election workers as well as $12 per hour for up to four hours for election workers to receive training. Salary for elected official is also on the Sept. 9 agenda.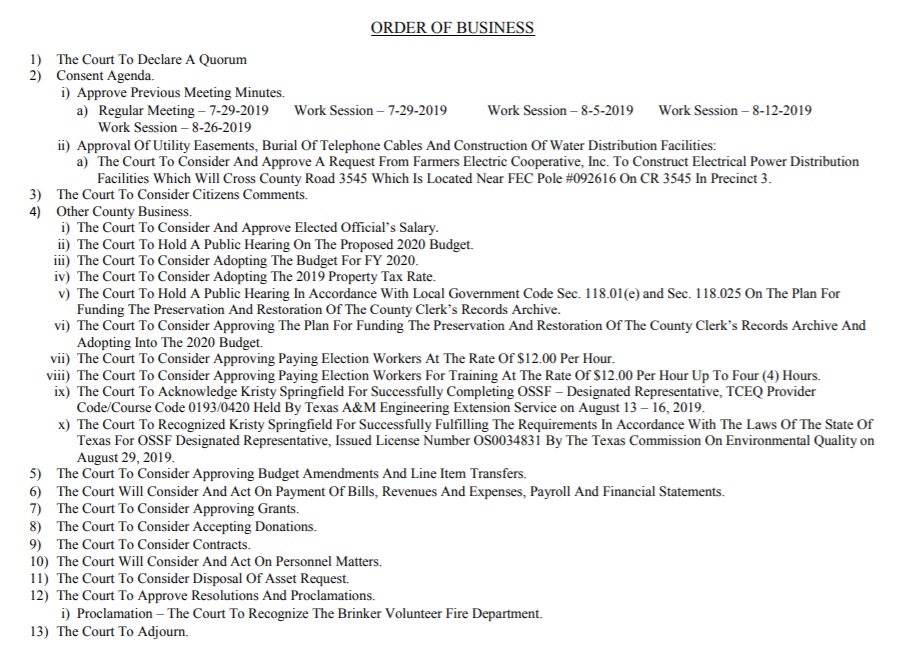 A public hearing will be held on the plan for funding the preservation and restoration of the county clerk's records archive. Then, the court will be asked consider approving a plan for funding the program.
Brinker Volunteer Fire Department will be recognized with a proclamation as part of Hopkins County Fire Department's 20th anniversary of service celebration.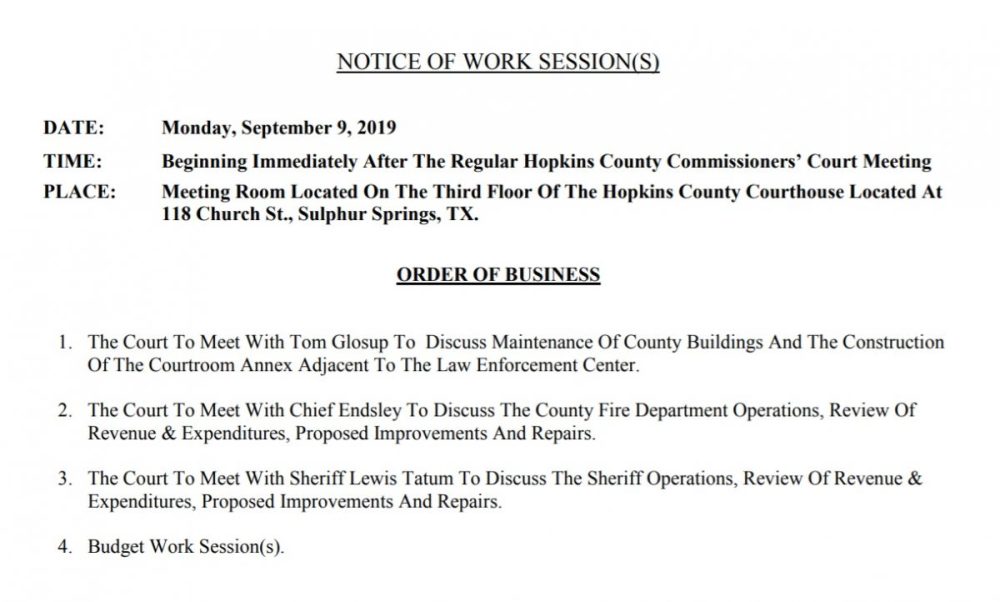 The Commissioners Court meeting is slated to being at 9 a.m. Monday, Sept. 9, in the Commissioners Courtroom on the first floor of Hopkins County Courthouse, located at 118 Church St. in Sulphur Springs.
As soon as the regular meeting adjourns the commissioners and judge will move to the Meeting Room on the third floor of the courthouse for a work session.
During the work session, Tom Glosup is slated to discuss maintentance of county buildings, reports from HCFD Chief Andy Endsley and Hopkins County Sheriff Lewis Tatum regarding operations, revenue and expenditures, and proposed improvements and repairs for their respective departments.
If they choose, HCCC then can conduct a budget work session.