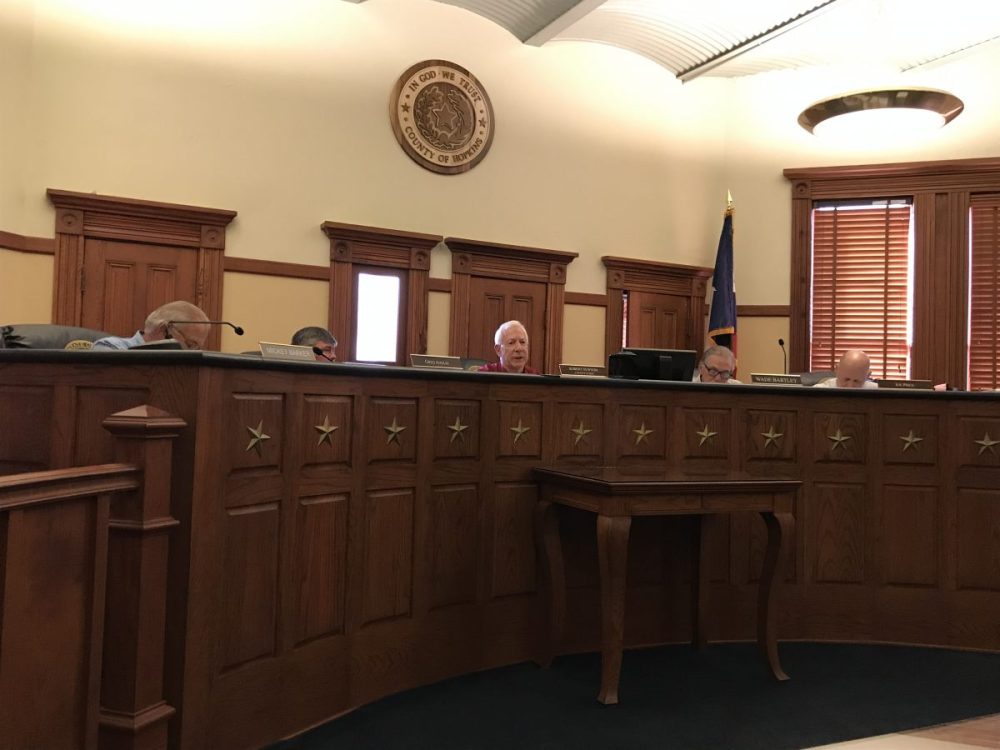 All full-time Hopkins County employees and elected officials will benefit from a 5 percent cost of living increase in pay in the 2019-2020 fiscal year.
The pay increase was factored into the 2019-2020 county budget, which was approved by Hopkins County Commissioner Court at their regular meeting Monday morning.
Commissioners first approved the 5 percent increase for elected officials, then the budget and tax rate. The increase for elected officials includes $75 a year for longevity pay, and an additional supplement for the sheriff this year, according to Hopkins County Judge Robert Newsom and Auditor Shannah Aulsbrook.
Newsom noted that at a conference he attended last week, a map of Northeast Texas showed areas with growth. Hopkins County was among the communities experiencing growth in development. Some other areas further east are losing population and industry, he said.
The county judge said the current budget should put the county in a better position next year to face challenges imposed by the tax cap passed recently by legislators. The tax cap won't impact the county this year, but will next year.
The commissioners court unanimously approved the same tax rate of $0.624892 per $100 property value. Of that, $0.5396355 will be applied to maintenance and operations and the remaining $0.085237 toward the principal on bonds repayments and other indebtedness.
While unchanged, the county property taxes are expected to generate 6.39 percent ($752,789) more revenue in FY 2019-202 than it did this year. This is due to largely increases in property values and $272,117 from new property added to tax roles in the last year.