Shanna Carter told KSST listeners, "If not for the Reilly Springs Jamboree, I wouldn't be here!" and by that, she meant her parents met as teens performing on that stage. Her mother Mary Rose was in the Asbill Trio with her siblings, and Shanna's dad Don Carter performed with his brother Charles as the Carter Brothers. All three later became successful in music-related careers, and as Shanna recalled, "my brother Terry and I grew up singing! My dad wrote a lot of songs, and we practiced singing demos for him. I remember doing 'How Can I Write on Paper What I Feel in My Heart', written by my dad and which became a hit for RCA recorded by Jim Reeves".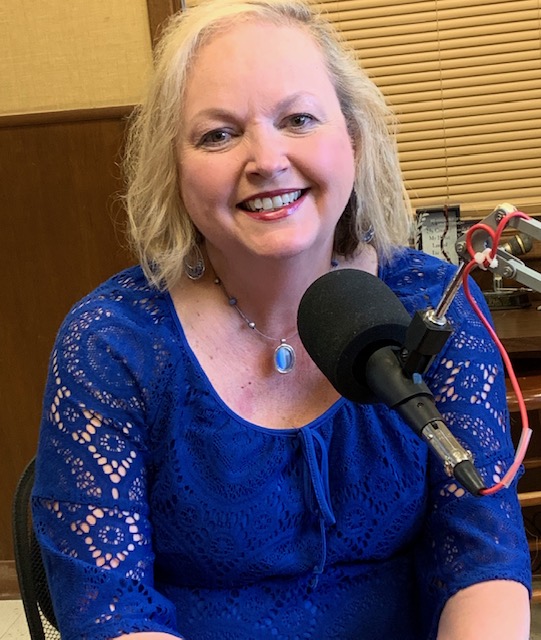 Shanna formed her band 'Walk the Line' after meeting the members individually at area Cowboy churches where they performed. "We all liked the same brand of gospel music, country gospel! It's uplifting music with an appealing beat and positive lyrics, so that's what we perform. I also sing traditional country music. We love country, but we don't do bars!". Shanna plays keyboard and provides vocals. Ron Vice adds guitar, steel guitar and vocals. Drummer is Pat Mack and the new lead guitarist is Darrell McClung. 'Walk the Line' performs at churches and special events in Hunt, Rains and Rockwall counties and sometimes in the Dallas area. On September 7, 2019, Shanna will be a vocalist during a Wounded Warriors fundraising concert in the Greenville area. She also has a music publishing company of her own called "Iron Gable Music" and she is a songwriter.
Music is definitely in her genes because as she remembers, her grandmother played in an all-girl band in the 1930's. "That was controversial at the time! And later my grandmother and grandfather played back-up for their kids, The Asbill Trio. They performed gospel music, too, with a little country mixed in". Catch Shanna and Walk the Line on Saturday August 17, 2019 at 6pm during the Reilly Springs Jamboree in Hopkins County, 109 CR 1439.