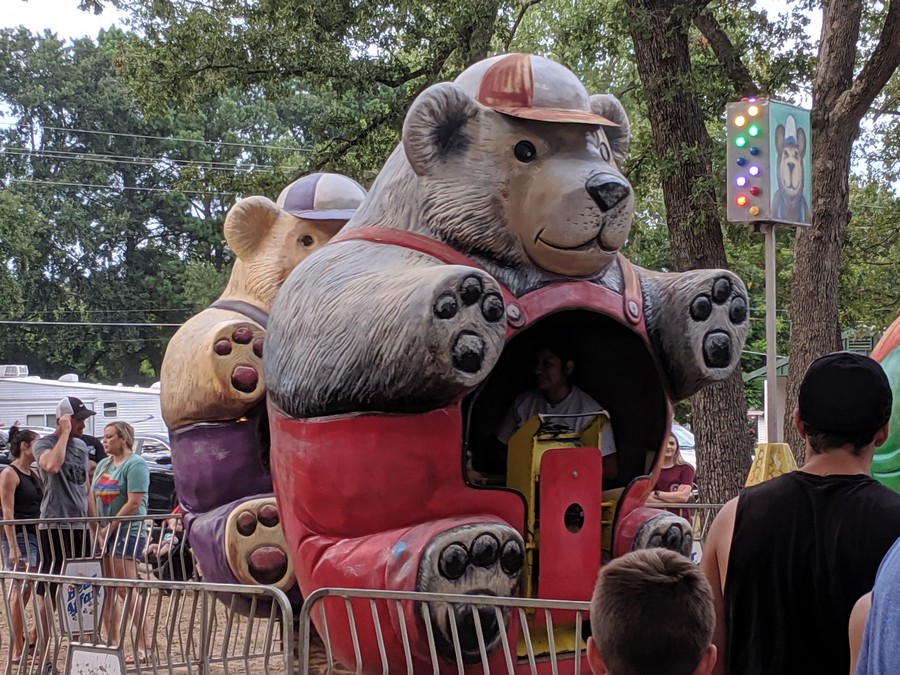 The Old Settler's Reunion this year was held, as usual, on the first weekend in August. Old friends and family members gathered to share stories, listen to local bands and enjoy carnival style food and rides.
Locals have been attending the reunion for over a 100 years and have come to know it as a time of reconnecting and making new friendships.
Jason Waldon and the Alibis performed in the pavilion. There was a huge crowd clapping and dancing to the music. They even gave out monetary prizes for the longest married couple, newly weds, the oldest person in attendance, and the farthest a person traveled to visit.
The tasty food consisted of corn dogs, deluxe nachos, funnel cakes and other carnival staples. Kids were all smiles as they rode on the different rides.
There were tons of rides and games to play: spinning rides, a mini Ferris wheel, and baseball tosses, face painting, and more.
Art work, jewelry, clothes, and other cute items were available for purchase.
The reunion had free parking and free entry. Tickets for rides cost $1 per ticket or $20 for an arm band and an unlimited rides.
Mark your calendars for next years Old Settler's Reunion! For more information find them on facebook.