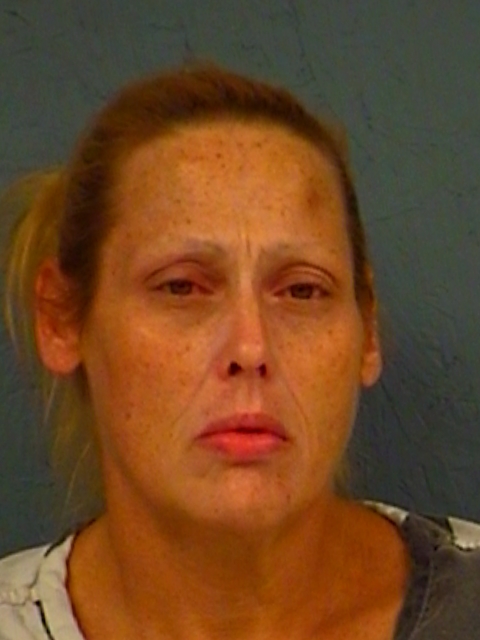 A brief vehicle pursuit in Sulphur Springs Thursday night ended with the vehicle's tires being spiked. The 48-year-old Sulphur Springs woman driving was jailed after marijuana and methamphetamine were found in her pickup.
Sulphur Springs Police officers attempted to stop a Chevrolet Silverado at 9:12 p.m. Aug. 15, after noticing the driver failed to signal a turn on Brinker Street at Peach Street, SSPD Officer Justin Findley alleged in arrest reports. However, instead of stopping when the officer initiated the lights on his patrol vehicle, he alleged the pickup "immediately began to flee from officers."
The truck continued to the 100 block of Jefferson Street before stopping after Hopkins County Sheriff's Cpl. Corley Weatherford deployed spike strips, according to arrest reports.
The woman was placed into custody for evading arrest or detention with a vehicle. SSPD Lt. Eddie Moon allegedly found a bag with suspected marijuana and more than one baggy with a crystal-like substance he believed to be methamphetamine in, resulting in an additional charge for possession of 1 gram or more but less than 4 grams of a Penalty Group 1 controlled substance, according to arrest reports.
Pichardo's bond was set at $15,000 each on both charges, according to jail reports.