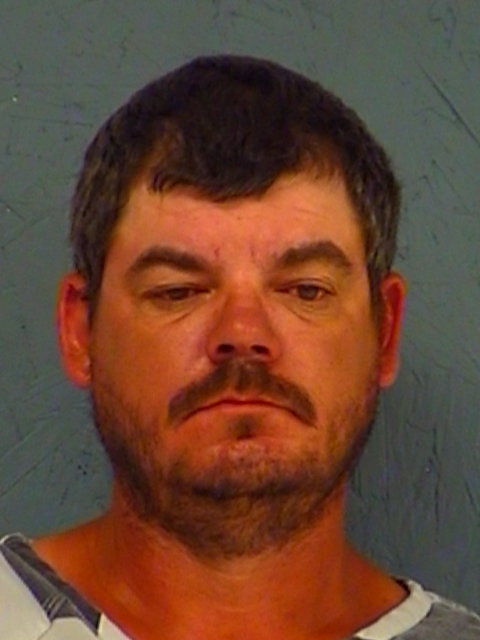 A faulty license plate light lead to a traffic stop and eventually the arrest of a 41-year-old Sulphur Springs man early Sunday morning on a fourth driving while intoxicated charge, according to arrest reports.
Hopkins County Sheriff's Deputy Lance Burdick alleged he could smell alcohol on Timmy Lynn Clark as he spoke to him, after stopping him for the equipment violation on the Chevrolet Cobalt he was driving at 1:17 a.m. Sunday, Aug. 4, on Bellview Street at Locust Street.
Burdick reported seeing an open 30-pack of Keystone light beer in the back seat of the car as well. When asked how many of the beverages he had consumed, the 41-year-old Sulphur Springs man allegedly admitted to having 8 beers.
Burdick reported having the man step out and asking him to perform standard field sobriety tests. Clark allegedly agreed to do "the eye" test but not others, and showed six clues of intoxication during horizontal gaze nystagmus testing. When asked, Clark refused to attempt standard field sobriety tests and was taken into custody, Burdick alleged in arrest reports.
A records check showed Clark to have three prior DWI arrests, resulting in the DWI charge being enhanced to a felony, according to arrest reports. Jail reports show Clark was arrested in 2010 on a third or more DWI charge and sentenced to 1 year in a substance abuse felony punishment facility for third or more DWI in 2013.
Clark also reportedly refused to submit to a blood test, so the deputy sought and obtained a search warrant requiring a blood draw for analysis. The sample was taken at the hospital, then the man was transported back and booked into the county jail, Burdick alleged in arrest reports.
Clark was released from the county jail later Sunday, Aug. 4 on $15,000 on the felony DWI charge, according to jail reports.