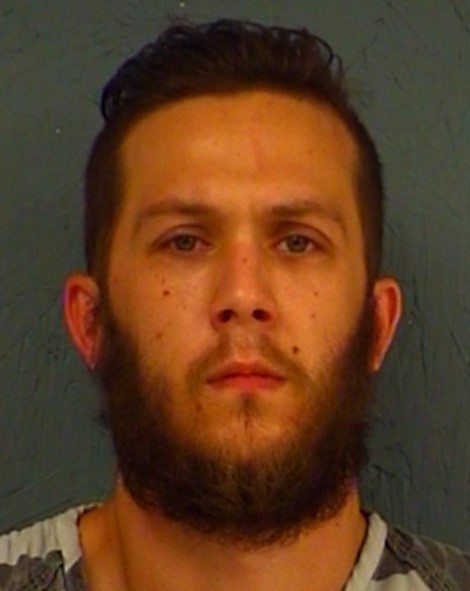 A 29-year-old Saltillo man arrested on a Class C misdemeanor warrant Thursday morning allegedly compounded his troubles by trying to hide drug paraphernalia in a deputy's patrol vehicle.
Hopkins County Sheriff's Deputy Alvin Jordan stopped a Ford Ranger for speeding on State Highway 11 west at County Road 4731. The driver, identified in arrest reports as Joshua Logan Martin, was found to be wanted for theft, an offense alleged to have occurred May 25, 2018, and for which a warrant was issued in September 2018.
Martin was arrested at 7:51 a.m. Aug. 1 and transported to the county jail on the misdemeanor warrant. After having the man step out of the patrol vehicle upon arrival at the jail, Jordan reported finding a glass pipe of the kind used to smoke methamphetamine stuffed between the back seats.
When asked why he did it, Martin's allegedly replied, "I did not want to get in trouble," Jordan alleged in arrest reports. Instead, Martin was arrested on both the warrant and a third-degree tampering with physical evidence with intent to impair it charge, according to arrest reports.