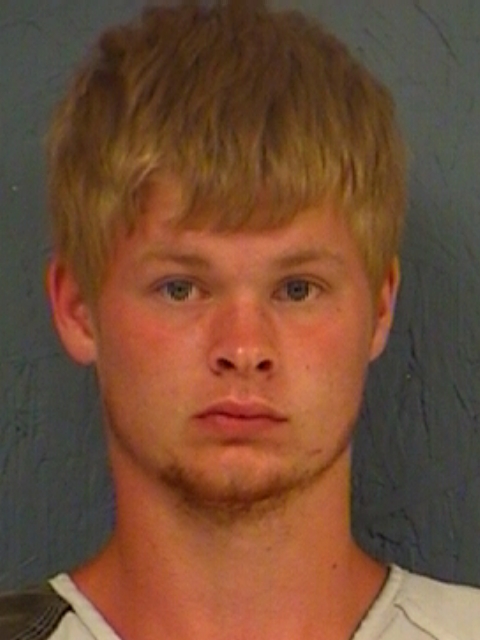 Justin Arley Bryant, the Sulphur Springs man accused of holding his girlfriend at gunpoint in June to prevent her from breaking up with him, is back in the county jail.
Hopkins County Sheriff's Sgt. Richard Greer and Chief Investigator Corley Weatherford located the 20-year-old man at his residence. They took him into custody at 12:53 p.m. Thursday, Aug. 29, on a motion to hold-bond insufficient, according to arrest reports.
Bryant was arrested June 27 at Buford Park. He was alleged to have engaged in a verbal argument with a 19-year-old Sulphur Springs woman about them ending their relationship. During the altercation, he allegedly retrieved a small black gun and pointed it at the female, "telling her that she can't leave him," Sulphur Springs Police Officer Nick Floyd noted in arrest reports. While shouting at the woman, Bryant allegedly pointed the weapon out an open window and discharged the firearm, police reports noted.
The woman reportedly talked him into going to play volleyball at the park and to get something to eat. Bryant allegedly put the gun away and they proceeded to the park. Another person contacted police about the situation, Floyd wrote in June 27 arrest reports.
Bryant was released from Hopkins County jail July 3 on $200,000 bond. Deputies took him into custody at his residence Aug. 29 on the insufficient bond charge. He remained in jail Friday morning, Aug. 30. The new bond on the aggravated assault with deadly weapon charge was set at $1 million, according to jail and arrest reports.