Sulphur Springs City Council at their August meeting approved two contracts and an agreement amendment which will impact three local businesses.
Community Facilities Contracts
Approval was given for Community Facilities Contracts for expansion of Travel Time RV and a Wildcat Way storage facility for Landmark Southside Storage, provided each meets the terms of the contract.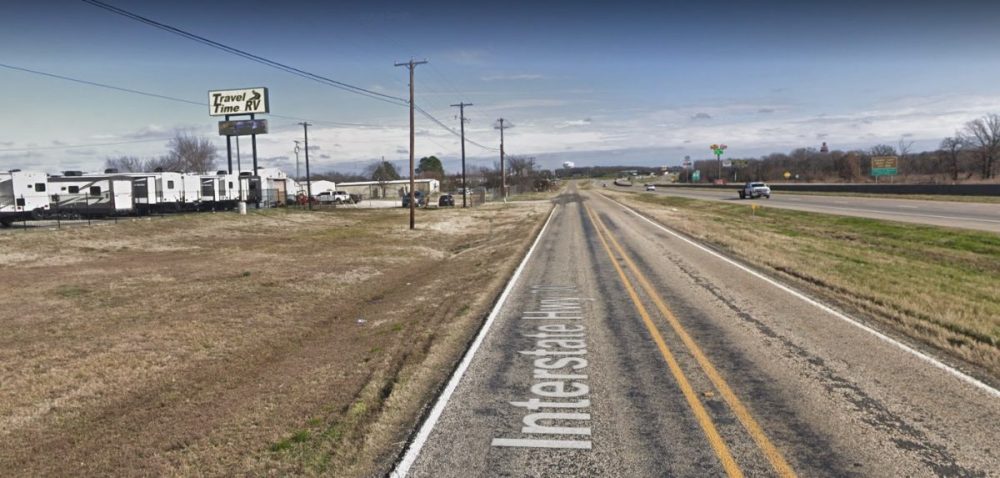 According to City Manager Marc Maxwell, when the city is approached about development, they require the developer to put in utilities, sometimes a road as well. Permits are required. The developer is required to sign an agreement and put up a bond. The terms are stipulated in the contract.
Travel Time RV is planning to expand, with an additional RV park behind the current property. There will be an office and campgrounds in the back with family RV spots, city officials said Tuesday.
Public water and sewer utilities will need to be extended further onto the Travel Time Site for additional development. The city will provide water, sewer and fire protection in that area. A plan and engineering have been submitted to the city and approved. A letter of credit has also been submitted, city staff told Sulphur Springs City Council during their regular August meeting Tuesday.
Easements and inspection fee, also required, have yet to be met. City staff recommended the city manager be authorized to execute the contract once the final items are attained.

Landmark Southside Storage plans to put storage units on Wildcat Way.
The Landmark Southside property was platted in 2017 and an engineering plan provided. Landmark South needs water and sewer extended to the development.
Originally, the city and Suphur Springs Independent School District had a pro rata agreement which would require anyone who tied into the sewer and water lines the school district paid to have put in would have to pay the district a fee. This was struck during construction of Sulphur Springs Middle School. SSISD's pro rata agreement has lapsed at the school's request this year, thus the pro rata fee no longer applies, city officials reported at the meeting.
With an engineering plan, easements, inspection fees and all other parts of the contract fulfilled by Landmark, all that was needed to proceed was authorization for the city manager to execute the contract, the council was told.
Approval was given for Maxwell to execute the contracts, Landmark South's immediately, and Travel Time RV's as soon as the remaining terms have been fulfilled.
Amended Agreement
The city council also granted approval to a resolution amending an existing 380 agreement with Billie Ruth Standbridge for property located at 216 Main St. and allowing Maxwell to execute the agreement.
According to the Texas Comptroller's Office, "Chapter 380 of the Local Government Code authorizes municipalities to offer incentives designed to promote economic development such as commercial and retail projects. Specifically, it provides for offering loans and grants of city funds or services at little or no cost to promote state and local economic development and to stimulate business and commercial activity.
City Attorney Jim McLeroy explained that about 1 1/2 year ago an agreement was struck giving Standbridge $35,000 in incentives for development of the property at 216 Main Street.
Standbridge, in an August 2018 interview, told KSST's Enola Gay her plan for her Main Street property is the "The Courtyard," a complex with five upstairs apartments and three retail spaces downstairs.
The project is substantially under construction, but Standbridge has not required or used all of that incentive. More than $18,000 has been used so far, leaving about $16,500. Because of some circumstances she's incurred on the job, she's asked the city to consider converting the remaining balance of that incentive to a cash incentive, McLeroy explained.
"It's no greater than the initial $35,000 we've committed. Because of circumstances we're not going to have to spend out there. From a budgetary standpoint, we're not spending any more incentive dollars on her than we initially anticipated," McLeroy said.
The city attorney pointed out that the amount anticipated in ad valorem and sales tax benefits coming in from the retail locations in the building once the project is complete would far exceed the incentive amount. Thus, he recommended amending the agreement as requested, and allowing the city manager to "execute" it.
The motion passed, 4-1, with Place 1 Councilwoman Erica Armstrong voting against the proposed amendment to the 380 agreement.