Hopkins-Rains Retired School Personnel 50th Anniversary
Hopkins-Rains Retired School Personnel are hosting a 50th anniversary celebration on September 10th at Venue219 on Main Street in Sulphur Springs beginning at 10am. The organization was originally named the Sulphur Springs Area Retired School Personnel. The public is invited to the reception. Past Presidents and long-time members will be recognized at 10:30am and the TRTA State President, Patricia Macias will also speak for a few minutes.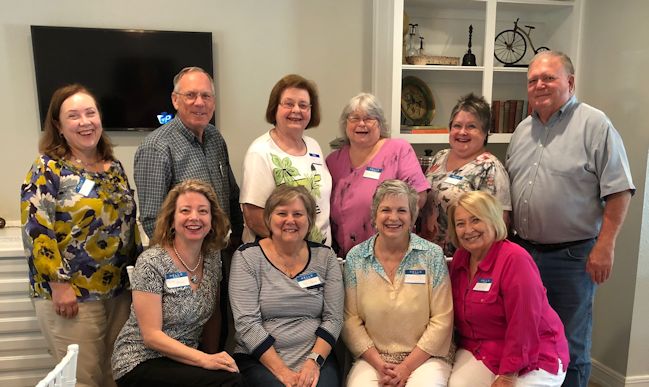 Long-time Hopkins County residents may remember the names of founding members Price Walker, E.C. Brice, Mr. and Mrs. Floyd Banks, Mr. and Mrs. W.D. Gay, and Grace Minter. In 1969, thirty-eight retired teachers came together to form the unit with four primary purposes:
· To promote the welfare and social relationships of its members
· To advance the professional interests of public school teachers
· To safeguard the public school teachers' retirement fund
· To aid civic and educational advancement in our community and our country
Past Presidents, among others include "Pinky" Griffin, Patsy Walters, Jerry and Elaine Haney, Jacqueline Brice, Mrs. Billie Phillips, Mrs Jo Ledbetter, and the parents of the current President, Tommy Long.
Hopkins County education retirees put $16.5 million directly into Hopkins County's economy in 2018. Rains retirees contributed $5.7 million directly into Rains County's economy in 2018 according to TRS. Together they had an indirect impact of $571.8 million in Upper East Texas according to research by The Perryman Group and funded by TRS.
You will see retirees volunteering at CanHelp, the Dinner Bell, Meal-a-Day and other causes throughout both counties. This unit volunteered 69,551 hours in 2018, adding an estimated value of $1,738,775 to Hopkins & Rains counties.
The unit donates books to elementary school students each year with the most recent benefactors being Rains County first graders. Books were delivered to first and second graders at Saltillo the previous year. To date, twenty-one graduating seniors from our area, who plan to pursue a degree in education have received a scholarship from Hopkins-Rains Retired School Personnel.
This unit's parent organization, Texas Retired Teachers Association (TRTA) was founded in 1953 after 65 retired Texas teachers attended a convention of the NATIONAL Retired Teachers Association in Miami, Florida. The mission of TRTA is to advocate for improved benefits for ALL education retirees and promote the well-being of its members. TRTA is composed of twenty districts and each district is made up of local units. Hopkins-Rains Retired School Personnel is one of seventeen local units in District 8. There are currently 94,000 TRTA members statewide.