By Savannah Owens
Tableleaf, Backstory Brewery, and SS Dodge have partnered with businesses in the community to put on a Back to School Burger Bash, happening tonight: August 3rd, starting at 5pm.
Tableleaf owner, and creator behind the Burger Bash, Logan Vaughan, explained the idea started after a barbecue cook-off in July. He spoke with Backstory Brewery manager, Ben Whillock, and barbecue chef, David Slaughter about doing a burger cook-off/fundraiser. "We figured it out during church, we were texting each other while the preacher was talking." Vaughan admitted. "We wanted to raise money for school supplies for the teachers [and students of SSISD]." He explained that the group partnered with Superintendent Michael Lamb, who will distribute the money raised to the schools.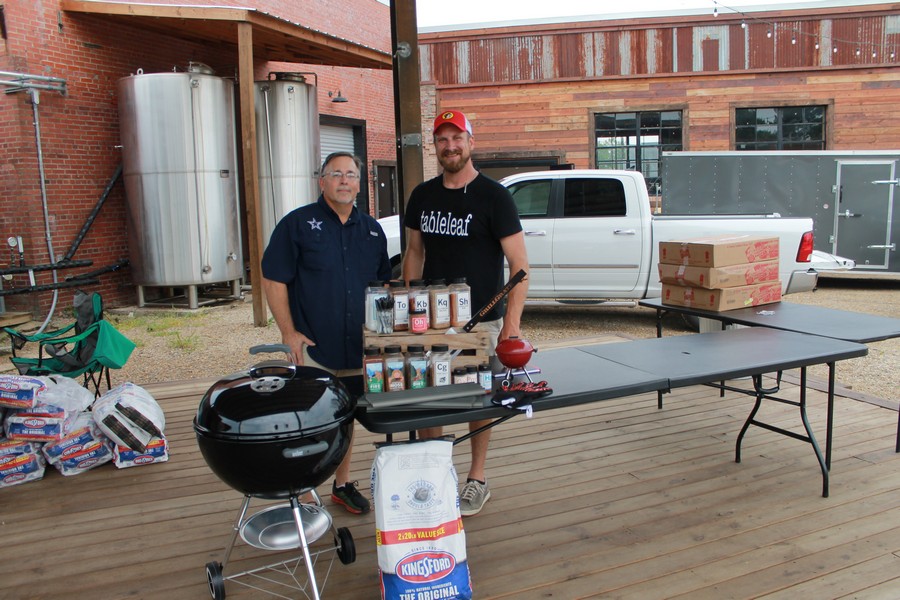 Tableleaf is a hospitality group that hosts events, catering, competition cooking and more. They are planning on traveling for two cooking competitions: the State competition and the World Food Championship. "The idea behind Tableleaf is that the when we break bread with other people, we are nourished in more ways than one. Whether we are gathered together to put on an event, competing in a cooking competition, raising money for a good cause, or opening up our homes, businesses, and lives to nourish those around us, let us lengthen our tables, gather more chairs and include more people." For more information about Tableleaf you can find them on facebook or call Logan at (903)-348-6223.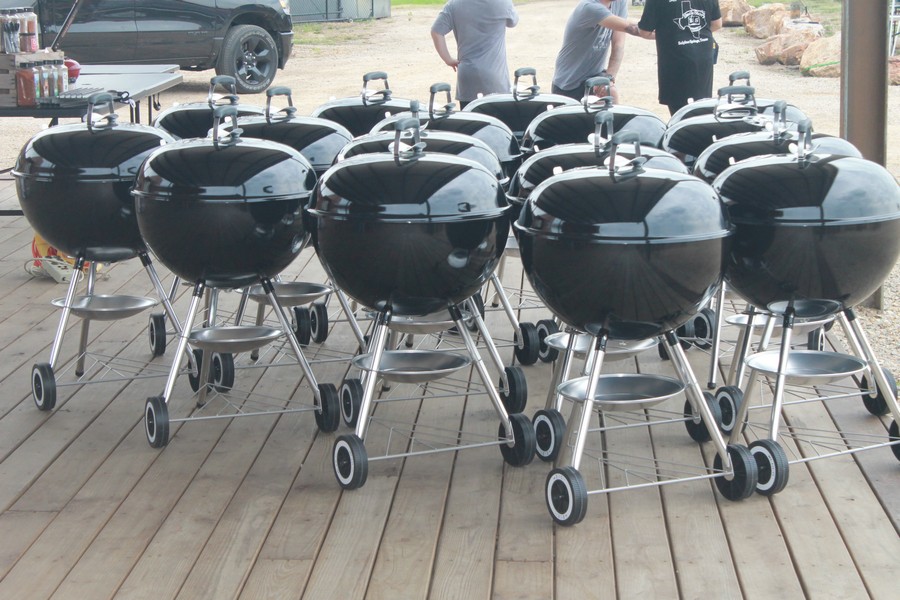 There are 19 competitors, each will cook on a new Weber kettle grill with charcoal provided by Lowes. They will have two rounds of cooking: Appetizers and Sliders. Winners will be announced around 8pm.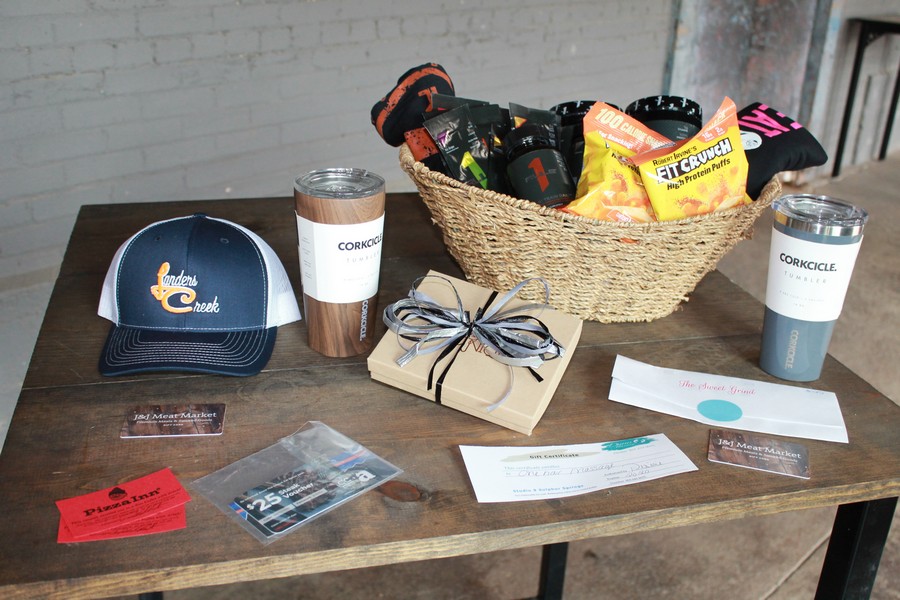 There will also be a concert from Dubb and the Luv Machines starting at 8pm. Enjoy tons of giveaway items donated by the local businesses, and for an additional $5, you could win a Traeger Grill donated by Mark and Crystal Morgan.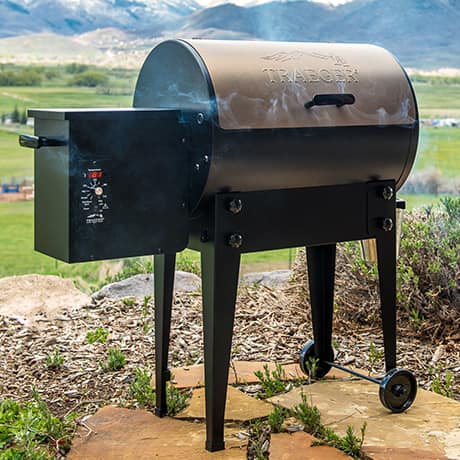 There's a $20 admission fee to help raise money for school supplies benefiting SSISD Teachers and Students. But if you get there early you can test drive one of the 5 dodge trucks, and SS Dodge will "pay the $20 entry fee, and you are automatically entered into the raffle and [gain access to the food] tastings" explained SS Dodge representative, Jamie Erickson. They have two diesel trucks, and three gas trucks available for test drives. Halee from SS Dodge recommends driving the "Longhorn package or the Truck of the year". SS Dodge is hoping to donate "$3,000 in entry fees" and will be out until 6pm.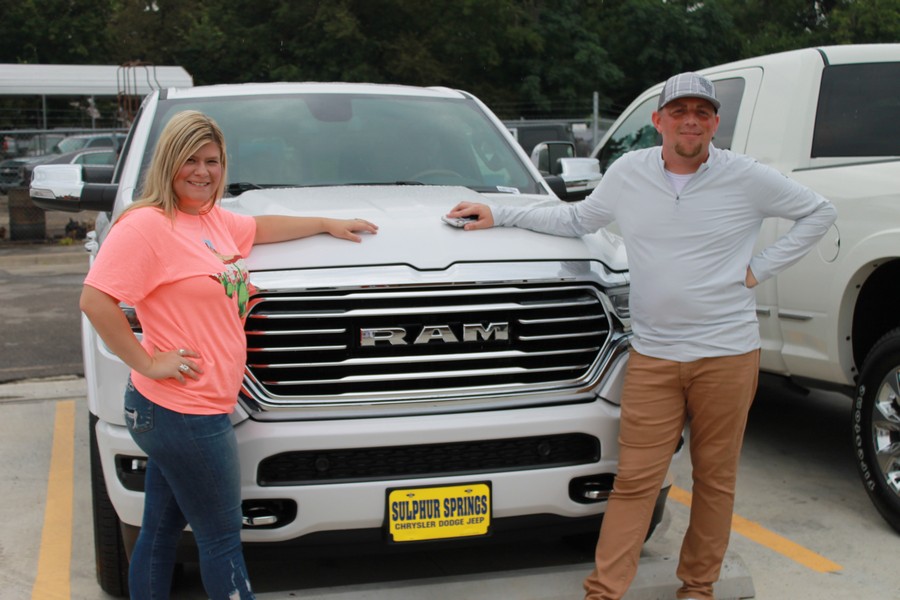 Shawn Battreall with SS Dodge, explained "Scott [Nottingham, the owner] wants to get involved with the community, and [is very] family and small town oriented. [The Burger Bash] was a good opportunity to help SSISD give school supplies to teachers and students. The more people who are here, the more money raised for [the schools]".
Backstory Brewery assistant manager and assistant brewer Brandi O'Hair spoke with KSST about how excited she was for the event. While food tasting is included with the entry fees, their craft beers are additional costs. O'Hair explained the brewery is a "production brewery", so they can only sell what is made onsite in the facilities. They have five fermenters, four fifteen barrels, and one seven barrel. The brewery has been open for about a year, and is open 4p-10p on Thurs/Fri, 12p-11p on Saturday, and 12p-8p on Sundays. The brewery encourages you to bring your own food, and O'Hair recommends you try her favorite, the "Nacho Lagre" or the ever popular "Texas Royal Lagre".
This event is sure to be a blast, and the best part is that it benefits the local schools! You don't want to miss out!