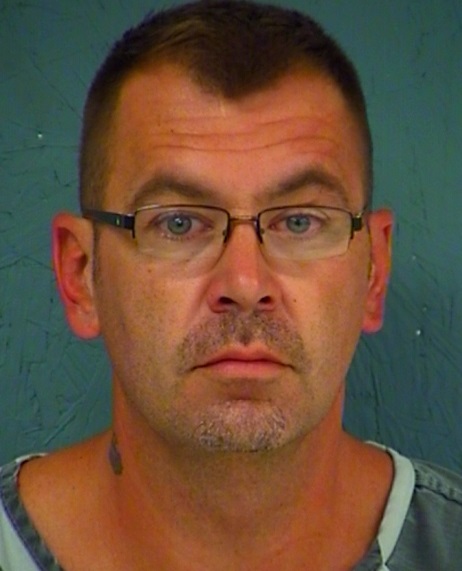 Cumby police arrested a 40-year-old Mount Pleasant man early Thursday morning after finding a bag of suspected methamphetamine in his vehicle during a routine traffic stop.
Cumby Police Sgt. Ray Embro reported a westbound Dodge 1500 pickup caught his attention around 4 a.m. Aug. 15 as it passed him on FM 499 at County Road 4722 because passenger's side headlight on the truck was defective, as were the taillights on the black cargo trailer it was hauling. The trailer also was determined to have a fictitious license, Embro alleged. Thus, he stopped it for the violation.
Embro alleged after initial roadside investigation and questioning he "had reasonable suspicion" the driver, identified in arrest reports as Harry Cleatis Coleman, "was engaging in criminal activity. So, he asked Coleman to exit the truck and obtained permission to search it.
The Cumby officer reported finding a bag containing a white crystal-like substance he believed to be methamphetamine in a Marlboro cigarette box in a storage compartment in the dashboard. Coleman allegedly confessed the substance was indeed methamphetamine and that the bag of meth belonged to him.
Coleman was taken into custody and transported by Embro to jail for possession of 1 gram or more but less than 4 grams of a Penalty Group 1 controlled substance. He too was issued citations for the traffic violations, Embro noted in arrest reports. The truck and trailer was impounded, according to reports.
He remained in county jail Friday morning, Aug. 16. Bond on the controlled substance charge was set at $30,000, according to jail reports.