July 30, 2019 – A 23-year-old Texarkana, Arkansas man was arrested Monday night after allegedly trying to discard a bag with an Ecstasy pill inside of it during a traffic stop. Kristopher Paul Thomas was also found to be wanted in Texarkana and Miller County as well.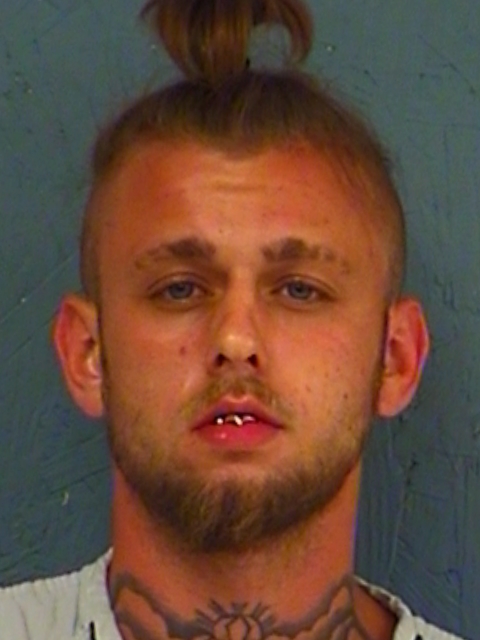 Deputies first came into contact with the man after stopping the Nissan he was in for traveling 84 miles per hour in the 60 mph speed zone on State Highway 11 west at FM 3134 at 10:16 p.m. July 29, Hopkins County Sheriff's Deputy Zack Horne and Sgt. Scott Davis alleged in arrest reports.
Horne reportedly received permission to search the sport utility vehicle, and asked the occupants, one at a time starting with Thomas, to step out of the car so the deputy could pat them down. After patting down Thomas, Horne reportedly escorted the man to stand at the front of his patrol vehicle to wait while he checked other occupants.
While walking back to the SUV, the deputy reported finding a bag containing a pill on the ground where Thomas got out of the SUV. The pill allegedly field-tested positive for methylenedioxymethamphetamine or MDMA, which is commonly known as Ecstasy, deputies alleged in arrest reports. All occupants of the SUV reportedly denied ownership of the pill, the deputies alleged in arrest reports.
Thomas was found to be wanted in Miller County for failure to appear on an aggravated assault of a family or household member charge and in Texarkana on a first-degree felony terroristic threat charge. He was taken into custody on both warrants and transported to Hopkins County jail, according to arrest reports.
After Thomas was booked into jail, the dash camera footage from a deputy's patrol vehicle was reviewed. The footage allegedly allowed the deputy to positively identify Thomas as the person who dropped the contraband on the ground. Consequently, Thomas was also charged with possession of less than 1 gram of a Penalty Group 2 controlled substance and tampering with or fabricating physical evidence, according to arrest reports.
Thomas remained in the county jail Tuesday morning on all four felony charges.
If you have an emergency, dial 9-1-1
The Hopkins County Sheriff's Office is located at 298 Rosemont Sulphur Springs, TX 75482. You can reach them for non-emergency matters at (903) 438-4040.