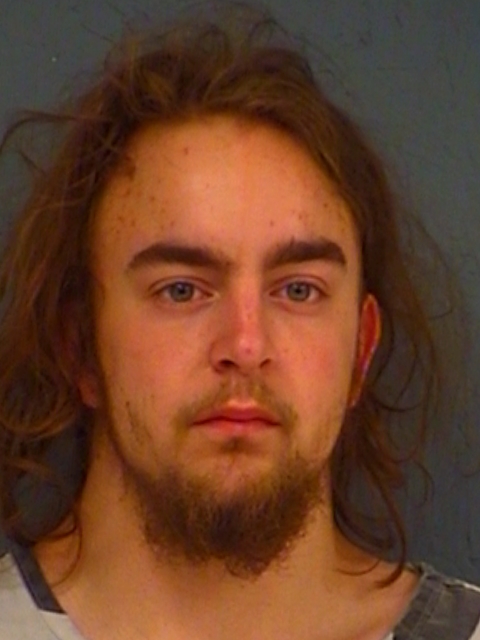 A 20-year-old Sulphur Springs man was taken into custody by Hopkins County Sheriff's Sgt. Michael Russell at CHRISTUS Mother Frances Hospital at 7:30 a.m. Thursday on a warrant for aggravated assault with a deadly weapon. The offense is alleged to have occurred on Nov. 29, according to arrest and jail reports.
Laura Ruth Alsobrook and Aaron Michael Krahn were indicted during the June session for a Nov. 29 aggravated assault with a deadly weapon charge.
Alsobrook was arrested on Nov. 30, after she allegedly confessed to driving a vehicle when it dragged and ran over 20-year-old Michael Calderon, who a police officer reportedly found lying face down in the 300 block of Helm Lane, shortly after 9 p.m. Nov. 29. Krahn is alleged by officials to have been in the vehicle with Alsobrook at the time of the assault, according to arrest reports.
Calderon was reported by police to be unresponsive, with blood coming from his mouth and nose when an officer found him, Sulphur Springs police alleged in reports following Alsobrook's arrest. Calderon was transported from the crash site to CHRISTUS Mother Frances Hospital Sulphur Springs, then to an area trauma center in critical condition, according to police investigators.
Police officers, during the course of their investigation, received information that Calderon was "attempting to purchase narcotics from a male" when he was struck by the vehicle, police alleged in arrest reports.
Russell, aware of the outstanding felony warrant for Krahn's arrest, located him at the hospital at 7:30 a.m. July 25, confirmed the warrant and took him to jail on the charge, according to arrest reports.
Krahn remained in the county jail Friday afternoon, July 26. His bond was set at $30,000 on the charge, according to jail reports.