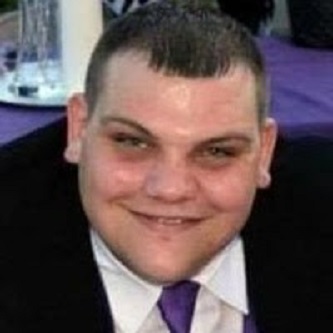 Vincent Lee Sheldon Scott Jones, 30, of Commerce passed away on Monday, July 22, 2019.
Vincent was born on September 1, 1988 in Greenville,TX to Harold "Bubba" Jones and Julie Robnett. He is survived by his parents, his wife Wallace "Lacee" Jones; his daughters: Charleigh, Harmony, and Kassia and his son Jaxtyn. He is also survived by his brother Kain Jones, sister Shelby Scott and husband Phillip; his nieces: Avery, Mayleighand Kainleigh; nephews: Leighton and Ace; grandmother Ann Marie Fortenbury-Robnett and grandparents Patsy and Juan Reynoso. Vincent has several aunts, uncles, cousins, and friends who were considered family. He was proceeded in death by his grandfathers: Cloyce Robnett and Tommy Lee Jones; his great grandparents and uncle Jay Robnett.
Vincent Jones was a Co-Manager of KFC in Greenville,TX. His work family truly was a second family to Vincent. They all had a special place in his heart. Vincent worked very hard everyday for his family. If he wasn't working, he was spending time with his girls. He lived and breathed for his family and loved them to no end. Vincent Jones was loved by so many and will be missed by so many more. He was taken from this world and his family too soon and in a tragic way. Please join us to remember the funny, energetic, and loving husband, father, son, brother, grandson, nephew, cousin, friend, co-worker, etc.
Pallbearers will be Kain Jones, Steven Patillo, Phillip Scott, Jon Edwards, Larry "J.R." Trill, and Jeremy Lunsford.
Visitation will be held on Saturday, July 27, 2019 from 6:00 P.M. until 8:00 P.M at Jones-Walker & Son Funeral Home.
Service will be Sunday, July 28, 2019 at 3:30 P.M. at Jones-Walker & Son Funeral Home with interment following at Shady Grove Cemetery.