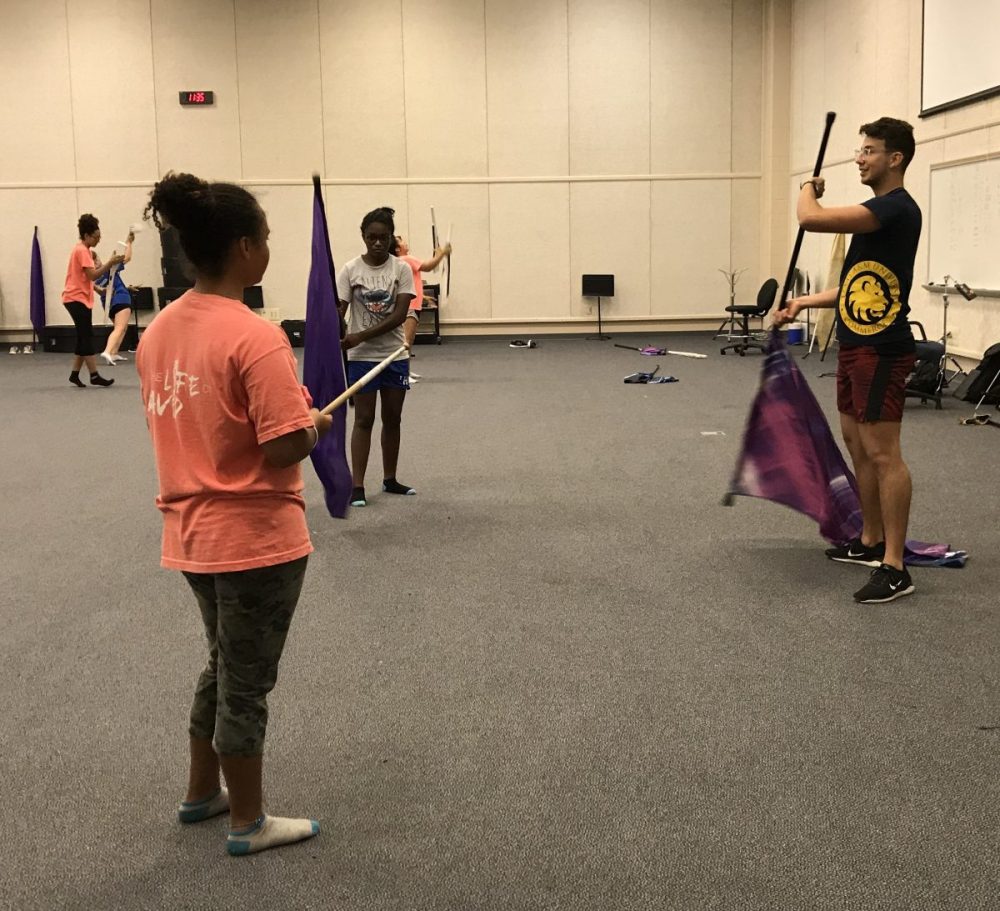 Anthony Pierotti from nearby Paris is the new instructor for the Wildcats Marching Band Color Guard.
Pierotti has been conducting Color Guard camps on almost every Friday this summer since school let out. Pierotti says he became involved with Color Guard at the end of his junior year in high school and fell in love with it's drive for perfection. Pierotti says he spent a couple of seasons with a drum corps group in Music City and was involved with the Dutton Winterguard group in Dallas. His resume also includes five years as a dancer.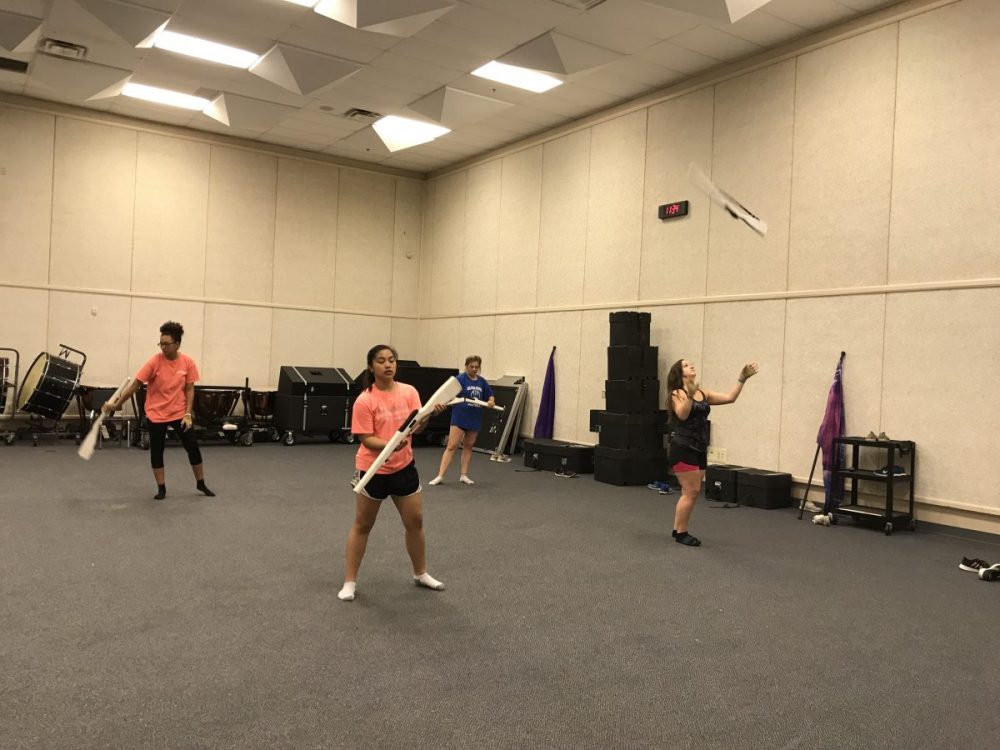 Pierotti says he hopes to bring visual change to the Color Guard that will be striking and noticeable to Wildcats fans and competition judges this fall. He says some of the flourishes he is teaching to the guard's flag and rifle members come from his dancing experience. He choreographed the guards movements for this year's fall marching show.
Pierotti says his current Color Guard group is very young. He has 13 members and more than half are freshmen. Still Pierotti says his young ladies are doing a fantastic job and he has seen a lot of progress this summer.