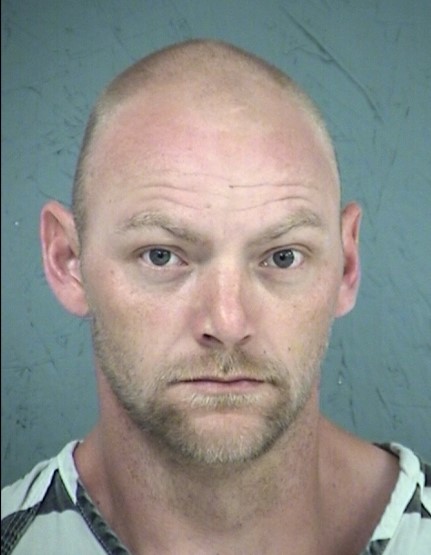 A 35-year-old Sulphur Springs man was arrested for driving with two children in the car Saturday night.
Sulphur Springs Police Lt. Eddie Moon and Officer Derick Williams stopped a Chevrolet 1500 at 9:48 p.m. June 15 after observing it being driven unsafely while the driver made a lane change on Davis Street at Hinnant Street. Upon contact with the driver, identified in reports as Matthew William West, the officers alleged they could smell alcohol emitting from the vehicle.
West was asked to perform standard field sobriety tests; he failed all tests given, the SSPD officers alleged in arrest reports. He was taken into custody and transported to jail. His wife and two children, ages 7 and 9, were also reported to be in the pickup, which was released to someone other than the wife, according to arrest reports.
At the jail, West agreed to a breath test. He performed 0.120 and 0.117, both well over the legal 0.08 limit for breath tests, resulting in his arrest for driving while intoxicated with a child passenger under 15 years of age, according to arrest reports.
He remained in Hopkins County jail Monday morning, June 17. His bond was set at $5,000 on the felony DWI charge, according to jail reports.