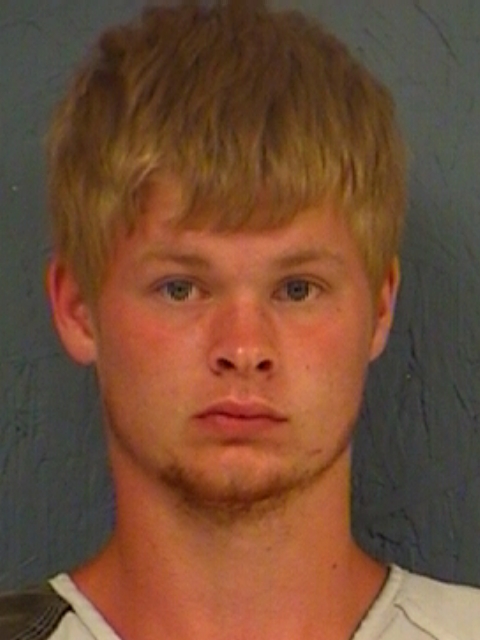 A Sulphur Springs man, 19, was taken into custody at Buford Park Thursday evening after he allegedly held a woman at gunpoint when she attempted to end their relationship.
Sulphur Springs police were reportedly dispatched at 7:28 p.m. June 27 to Buford Park, where a female was allegedly being held by a man at gunpoint.
Upon arrival at the park, officers reportedly located the female and the suspect, identified in arrest reports as 19-year-old Justin Arley Bryant, near the volleyball courts. Sulphur Springs Police Officer Nick Floyd reportedly talked to the female and SSPD Sgt. Matt Glenn spoke with 19-year-old Bryant.
Bryant was alleged to have engaged in a verbal argument with the 19-year-old Sulphur Springs woman about them ending their relationship. During the altercation, he allegedly retrieved a small black gun and pointed it at the female, "telling her that she can't leave him," Floyd noted in arrest reports. While shouting at the woman, Bryant allegedly pointed the weapon out an open window at the residence and discharged the firearm. Bryant then allegedly pointed the firearm at the woman's head and mouth.
The woman reportedly changed the subject, indicating a desire to play volleyball at the park and to get something to eat. Bryant allegedly agreed and put the gun away at the residence, then they proceeded to the park. Another person contacted police about the alleged situation, Floyd wrote in arrest reports.
Bryant was placed into handcuffs, and upon being placed into a patrol unit, indicated he wanted to talk with officers about what had occurred, according to the arrest report. Bryant allegedly gave the same account, minus any reference to use of a firearm. He told police they'd engaged in a verbal argument, then went to play volleyball and eat after, Floyd alleged in arrest reports.
When asked about the firearm, Bryant allegedly admitted to owning a pistol. When asked about checking his hands for gun residue, Bryant allegedly told officers he had fired the pistol earlier in the day.
Glenn reportedly took the victim back to the Interstate 30 west residence where the disturbance had allegedly occurred. A firearm was located and seized as evidence. Floyd was transported by Floyd to jail, where he was booked for aggravated assault with a deadly weapon, according to arrest reports.
Bryant remained in the county jail on the felony charge Friday morning. His bond was set at $200,000, according to jail reports.