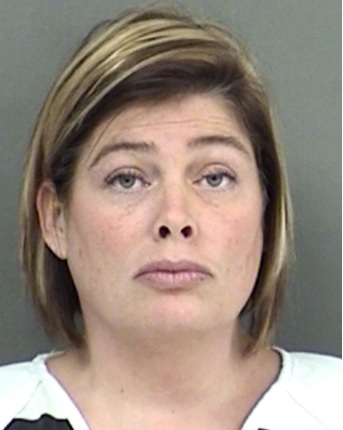 Kristi Lynn Hooten, the local insurance agent accused of pocketing people's premiums in 2017, was sentenced Wednesday to 10 years in prison on the theft charge, pay fees to her victims and a fee in a related law suit, according to the district attorney. However, Hooten will likely will serve less than 6 months in prison.
"She was sentenced to 10 years in the penitentiary. However, the judge indicated that he would likely bring her back to Hopkins County before the expiration of 180 days in order to place her on probation. This is what is referred to as 'shock' probation," 8th Judicial District Attorney Will Ramsay explained.
Once on probation, Hooten will be required to pay approximately $42,000 to victims of her crime as well as reimbursement for a settlement in a related law suit. Further, she will have a $10,000 fine, according to Ramsay.
Hooten was arrested Nov. 8, 2017, following a lengthy investigation by Hopkins County Sheriff's Office.
Hooten, an insurance agent who operated Connect Insurance Agency, was accused of selling insurance, creating auto insurance cards but was not providing the auto insurance coverage. Instead, she was reported to have been keeping the insurance premiums for herself.
Hopkins County Sheriff's Investigator Wade Sheets, following Hooten's arrest in 2017, said the sheriff's office was contacted by a local resident who'd been given the run around when trying to file an insurance claim. Hooten was accused of using legitimate companies and policy numbers that looked normal to scam customers. The insurance cards looked like a typical auto insurance card, but if verified by law enforcement would have returned "verify manually," which indicates it was not on file with the state, Sheets told KSST following Hooten's arrest in 2017.