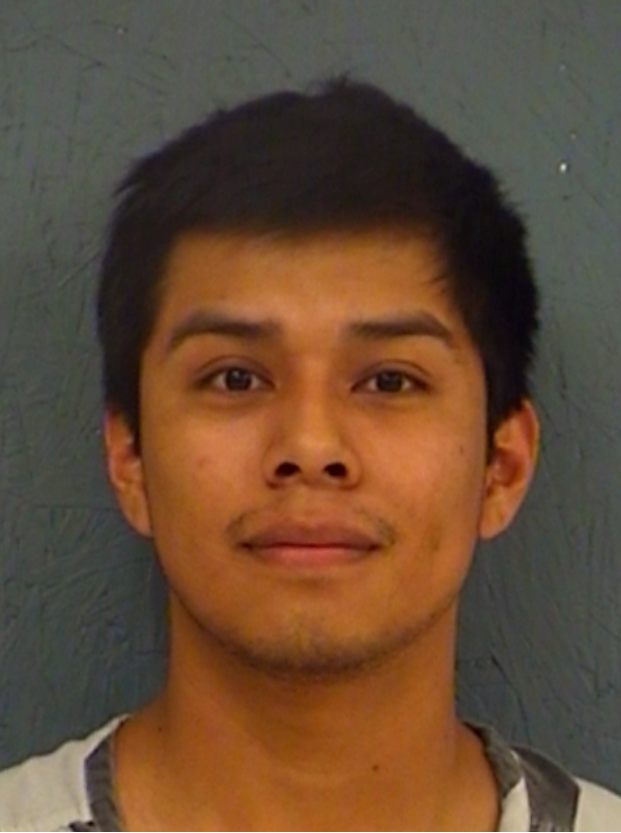 Tips made to the National Center for Missing and Exploited Children about a Sulphur Springs resident soliciting minors online for photographs lead Hopkins County Sheriff's investigators to a 21-year-old Sulphur Springs resident and a minor he allegedly admitted to being in a sexual relationship with.
HCSO Chief Investigator Corley Weatherford and Investigator Wade Sheets reported receiving numerous cyber tips from NCMEC involving Jose Lopez; he was accused in the tops of soliciting minors online for nude photographs, the investigators alleged in arrest reports. However, the original tips had only the name of a man and no further identifying information or information to help them locate the man for investigation, according to arrest reports.
Hopkins County sheriff's officer had worked for over a month, trying to get enough information to identify a suspect. During that time they received an additional cyber tip that a Jose Lopez had a 16-year-old girlfriend and had recorded them having sex. Additional information revealed a possible place of employment for the alleged suspect. Using that information, they were able to identify a possible residential address for the suspect. However, surveillance did not locate the suspect at the address, according to sheriff's reports.
Further investigation, however, revealed a phone number, which officials called and spoke to Jose Alberto Lopez. He was asked to cooperate with the investigation by voluntarily reporting to the sheriff's office to talk to officers. He refused, but they were able to obtain enough information to get an address for the man, the investigators alleged.
They went to the Sulphur Springs address, where they located Lopez as well as a minor inside the residence. The officers reported smelling a strong odor of marijuana on Lopez when they contacted him. All people in the residence were reportedly asked to step outside.
Lopez allegedly admitted that the minor was his girlfriend, but told sheriff's officers the girl's parents knew what was going on between them. Lopez also allegedly admitted to having sex with the minor.
"He further admitted to recording them having sex and believes that child pornography would be on his phone. He admitted that he had been involved in a sexual relationship with her for more than a year. Further, Mr. Lopez admitted to soliciting additional nude images from other minors online," the investigators alleged in arrest reports.
"The suspect wanted to speak with investigators. He admitted to having sexual intercourse and deviant sexual intercourse with the minor for more than a year. The man also admitted to recording some of these sex acts with the minor," Hopkins County Sheriff Lewis Tatum said
Lopez too admitted to smoking marijuana, which he and the minor threw out the back window of the residence when officers arrived, and to being in possession of THC oil, the investigators alleged in arrest reports. Lopez reportedly escorted an investigator into the residence and gave the THC oil to the investigator, Weatherford and Sheets alleged in arrest reports.
Consequently, 21-year-old Jose Alberto Lopez of Sulphur Springs was arrested at 1:30 p.m. June 27, 2019, at his Locust Street residence for sexual assault of a child and possession of 4 grams or more but less than 200 grams of a Penalty Group 2 controlled substance, according to arrest reports.
Lopez remained in Hopkins County jail Friday morning. His bond was set at $100,000 on the sexual assault of a child charge and $50,000 on the controlled substance charge. Charges of failure to report change of address, expired registration and driving while license invalid were also added to the list of offense he was charge with, according to jail reports.