June 13, 2019 – A 20-year-old Sulphur Springs woman caught a deputy's attention just after 1 a.m. Thursday by riding a bicycle on the wrong side of Jefferson Street and having an improper light and ended up in jail on a controlled substance charge.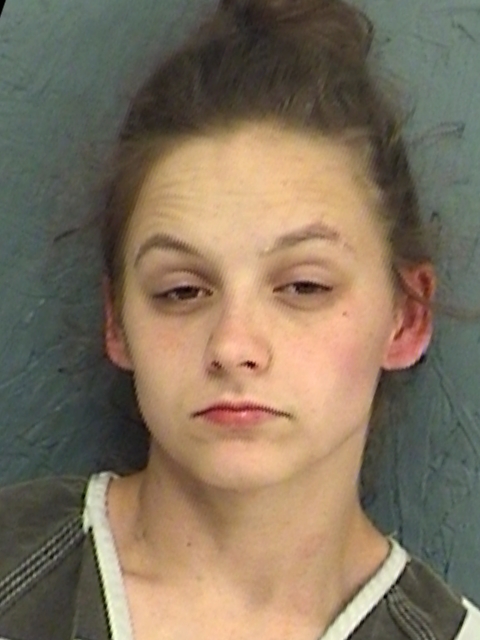 Hopkins County Sheriff's Sgt. Scott Davis said after he contacted Jessica Nicole Hicks at 1:06 a.m. June 13 at the corner of Jefferson and Oak Grove, the woman agreed to let him search the backpack she was carrying on carrying.
Davis, in arrest reports, reported finding a blue case containing a glass pipe of the type commonly used for smoking methamphetamine with suspected meth residue inside of it, as well as a small tank-top type shirt with a small silver wrapper resembling that for a stick of gum with a small bag of crystal-like substance also believed to be methamphetamine in it.
Consequently, Hicks was taken into custody for possession of less than 1 gram of a Penalty Group 1 controlled substance. She remained in the county jail at 8:45 a.m. Thursday, June 13; her bond was set at $5,000 on the charge, according to jail reports.
If you have an emergency, dial 9-1-1
The Hopkins County Sheriff's Office is located at 298 Rosemont Sulphur Springs, TX 75482. You can reach them for non-emergency matters at (903) 438-4040.