June 19, 2019 – Two county commissioners and the county sheriff Monday morning announced their plans to seek reelection in 2020.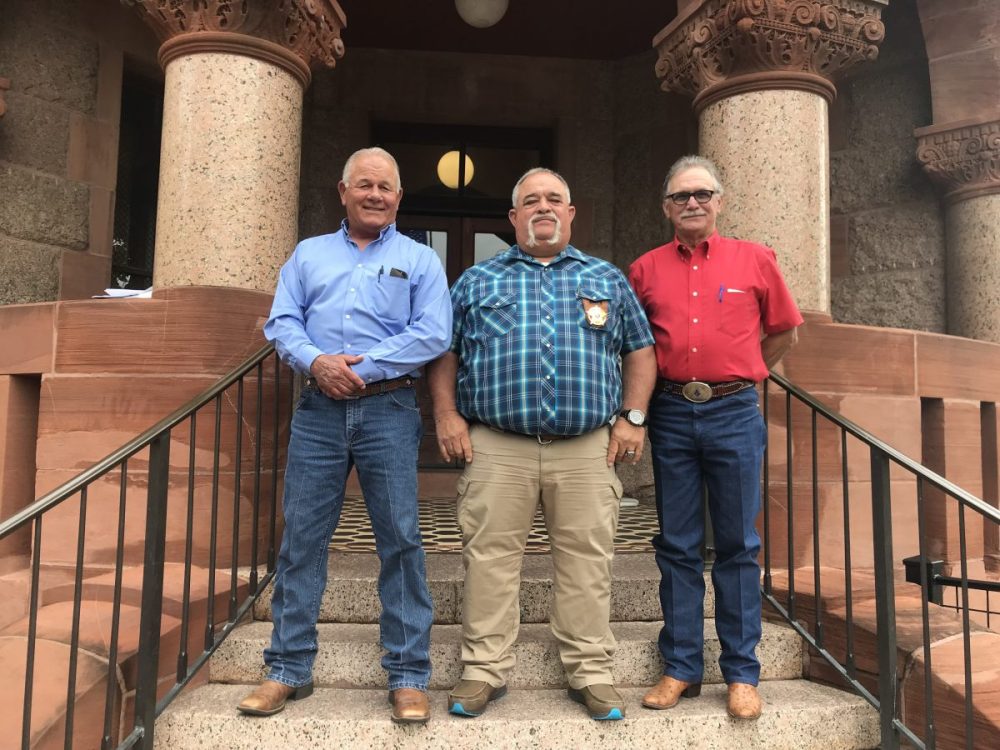 Precinct 3 Commissioner Wade Bartley plans to seek a third term as commissioner, while both Precinct 1 Commissioner Mickey Barker and Sheriff Lewis Tatum each seek a second term in office. All three candidates plan to file candidacy as soon as the filing period opens this fall to run in the March 2020 Republican primaries, seeking the Republican nomination for their offices.
"It has been an honor to serve the Hopkins County citizens for six years and I would like to continue in that capacity to serve Hopkins County citizens," Bartley said Monday morning.
He said one of the more challenging parts of his job, which he willing takes on, is road maintenance.
Bartley said he's been fortunate to be serve in office and be part of Hopkins County Commissioners Curt during 6 years which have included a "lot of progress in Hopkins County."
He cited the county's annual revenue balance, which has increased during that time, due to increased property values and officials striving to be conservative with finances. This has provided funding for more services, including those provided by the sheriff's office and fire department, and more funding to put back into roads for the general public.
"It has been an honor to serve the last 2 1/2 years and I'd like the privilege to continue to serve the citizens," Barker said.
Barker too said he's been fortunate to serve in office during a time of growth. He said the Commissioners Court keeps citizens in mind when making decisions. The court has managed to keep the tax rate low while seeing the budget grow, with more businesses and people moving into Hopkins County.
Tatum said he is excited to be able to run again for the office of Hopkins County Sheriff. He has been with the sheriff's office for more than 20 years and would like to continue to serve the citizens through a second term in office.
"I am honored to work with the court and the individuals at the sheriff's office. I am humbled by the staff because of how hard they work. They go above and beyond to help me with the ideas I come up with. I want to continue the trustee program, keep the crime rate low and business moving so that Hopkins County continues to be a wonderful place to live and raise a family," Tatum said.