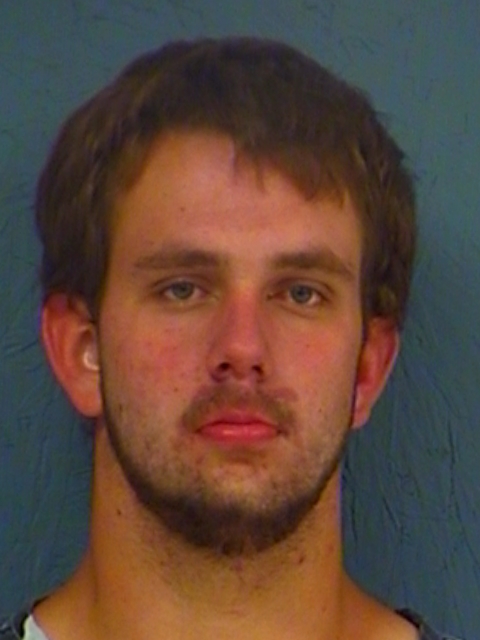 Two men were jailed Tuesday evening for allegedly leaving a minor crash and leading authorities on a high speed chase that ended in another crash.
Stefan Anderson Neal, 26, of Greenville and Andrew Ray Williams, 19, of Bonham were both arrested on League Street around 7 p.m. for evading arrest or detention with a vehicle.
Hopkins County Sheriff's Office was first contacted at 6:22 p.m. April 30 about a minor two-vehicle crash on State Highway 19 south near FM 1567 west. The occupants of a white Chevrolet Traverse reportedly drove off instead of stopping to exchange information and request a crash report. The sport utility vehicle was seen turning onto FM 1567 west toward Arbala.
The person reporting the crash claimed to be following the sport utility vehicle on FM 1567, but with difficulty because the SUV was travelling at high rates of speed, The motorist reported completely losing sight of the vehicle at the FM 1567 west and FM 2297 intersection, deputies noted in arrest reports.

Deputies Thomas Patterson and Tanner Steward began traveling south on FM 2297 in an attempt to locate the SUV. One officer reported seeing the vehicle traveling north on FM 2297 through the Birch Creek area.
The deputies reported when the SUV sped past them, they turned around to try to catch up to and stop the vehicle. They had trouble catching up.


Deputy Kevin Lester and Sgt. Shea Shaw also responded. One headed to FM 2297 at Wildcat Way to try to intercept the SUV. From just south of the intersection, a deputy reported seeing the SUV travel north through the intersection at a high rate of speed, never slowing or yielding to the red light or emergency vehicle, and appeared to the deputy to be completely airborne as it crossed the intersection.
As the vehicle landed, it struck a southbound vehicle, went off the road and struck a tree on League Street between Wildcat Way and Interstate 30, deputies alleged in arrest reports.
A deputy reported seeing the driver trying to jump over a fence, but was unable to do so and was taken into custody. He was alleged to have in his possession of a glass pipe of the kind commonly used to smoke methamphetamine on him, however, no charges were filed in connection with the drug paraphernalia, according to arrest and jail reports.
The other man also allegedly fled as soon as the crash occurred, running across an open pasture and across the interstate, where he was apprehended.
Williams and Neal were jailed for evading arrest or detention in a vehicle. Both remained in the county jail Wednesday morning. Bond was set at $30,000 each on the felony charge, according to jail reports.