Rotary Club Grant and Scholarship Recipients
The Rotary Club of Sulphur Springs met May 30, 2019, to present both grant and scholarship money to area recipients.
100% of the proceeds from Claws for a Cause 2019 were dispersed among the groups and individuals Rotary Club deemed most worthy. The 2019 event set new records for both pounds of crawfish eaten, and revenue generated. This in turn set new records for the amount of money given back to the community. These increases were most noticeable in the scholarships, where most were double, and one triple, the amount awarded last year.

Grants were given to:
Bright Star Baseball
CAN Help
CASA
Civil Air Patrol
DFW Honor Flight
Dinner Bell
Empty Stocking
Heritage Christian Counseling
Hopkins County Community Chest
Hopkins County Community Health/Wellness
Hopkins County Free Dental Day
Hopkins County Genealogical Society
Hopkins County Healthcare Foundation
Hopkins County Veterans Memorial
Lil 4s Club
Lord's Work Food Pantry
NETLA
Scout Troop 69
Star Foundation
Teen Court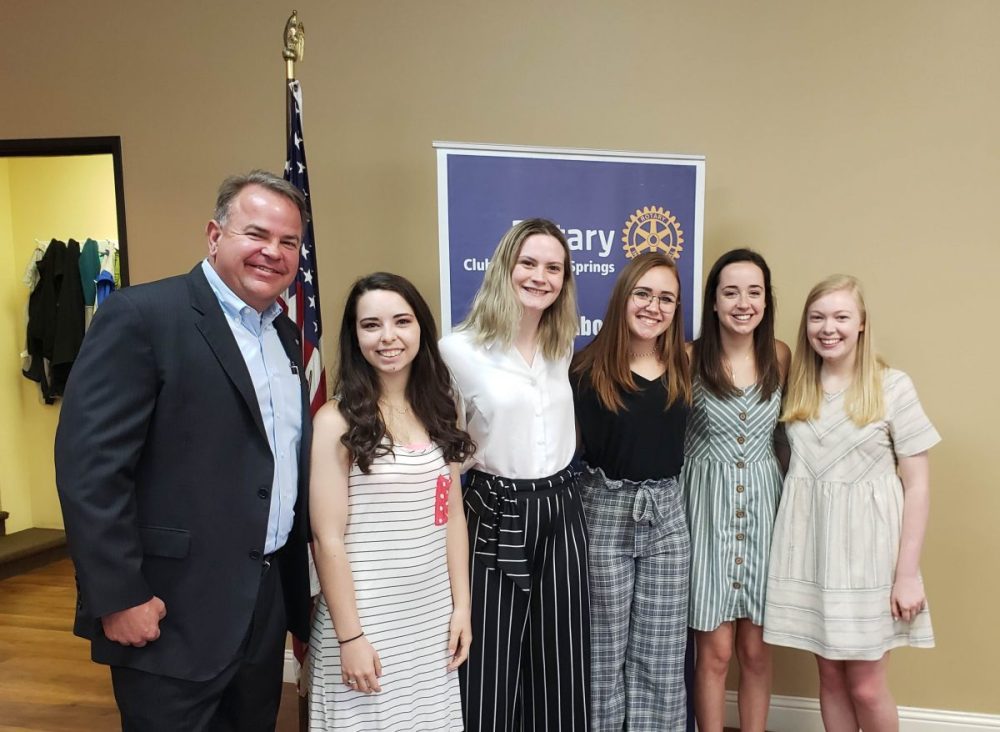 Local students, all graduating seniors heading to area colleges, received a combined $13,400.
Amy Sprague
Carissa Carter (Not Pictured)
Peyton Baugh
Kelsey Horton
Madelyn Ray
Caitlyn Williams
Rotary Club meets each Thursday at noon at the First United Methodist Church. As is their tradition, a meal is served, and a meeting follows. If you would like to become a member of Rotary Club, contact the President-Elect, Logan Vaughan by email [email protected]