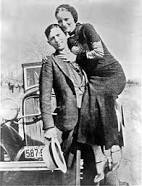 It was on May 23, 1934 that the bloody career of the most notorious criminal couple in American history came to an end. Now, eighty-five years later, a recent release by local author Gene Shelton will better acquaint readers with the lawman who stopped the pair. The book is entitled "MANHUNTER" and is a novel based on the life and times of Frank Hamer, Texas Ranger. Shelton actually wrote the book over 20 years ago based upon extensive research into the lawman's career. It was released by Berkeley Publishing in 1997. Decades later, following the upheaval in the publishing industry, Shelton took an interest in self-publishing his newer works as well as some of his older books from as early as the 1960's. He has been successful in doing this, but the success behind the re-release of "MANHUNTER" has been especially gratifying to Shelton.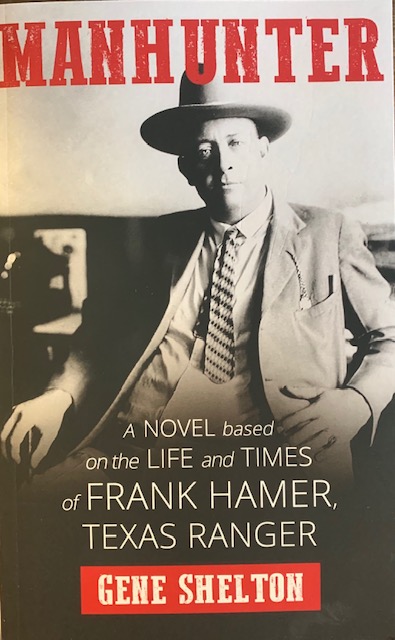 From a KSST Good Morning Show interview earlier this spring, Shelton stated "I had always regretted that to get the Hamer book published, I had to cut it down. The publisher wanted to keep the size of the book as well as it's purchase price down in a certain range. So, I cut out more than 30,000 words of my research. But it was a successful book. However, with today's technology, more has been made public about Hamer and the ambush and I wanted to bring the story up to date and re-release the book. It wasn't an overnight process, but I eventually have not only received the rights to re-publish, I was able to recover the 30,000 words of the original manuscript and offer the book the way I originally wanted to, only better. The cover is nicer, and the content is more complete. I couldn't be more pleased and gratified. Especially since it's release co-incides not only with the May anniversary of the ambush of Bonnie and Clyde, but with the release of "Highwaymen", a movie about the brave Ranger. There is more to his story than Bonnie and Clyde! Hamer's law enforcement career spanned from horseback and Winchester days, to the invention of the telephone and automobile. He built a reputation as a fearless and incorruptible lawman. He survived 52 gunfights and 23 bullet wounds".
"MANHUNTER"and many of Shelton's 26 novels are available on Amazon.